A viral video of an attack sparked concerns amongst other employees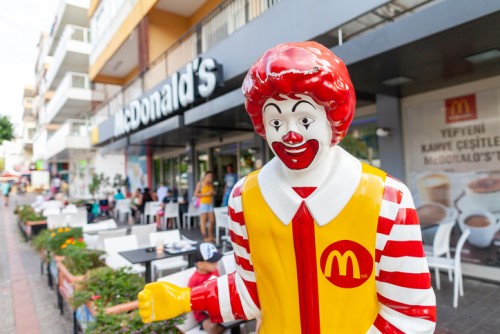 After another McDonald's worker was reportedly attacked by a customer early this month, fast-food employees waged a strike to demand protection against workplace violence.
The workers came together from different stores in Florida to protest outside the same location where the incident allegedly took place.
A video of the attack showing a man grabbing McDonald's cashier Yasmine James by the uniform has since gone viral. The footage prompted an outpouring of support for the fast-food worker.
Employees from other restaurants left their posts at 11 a.m. on Tuesday to pressure McDonald's and other fast-food chains to provide protection and training for workers and managers, Tampa Bay Times reported.
The protesters, who form part of the Fight for $15 movement calling for better wages and benefits, are pushing for McDonald's to implement security protocols and give "a voice on the job for its predominantly Black and Latinx women workforce."
McDonald's representative Khim Aday said the fast-food chain is investigating the incident and offering workers counselling. "We will always stand with our people and remain committed to their safety and wellbeing," Aday said.
Fast-food workers are often the target of physical and verbal assault by irate customers, even over simple mistakes in their orders.
The majority are also reportedly subjected to an unsafe work environment. Nearly nine in 10 fast-food workers sustain injury in the workplace, according to a survey from the Hart Research Associates.