The Ministry for Social and Family Development has announced that employers will have to provide a longer period of maternity leave to unmarried mothers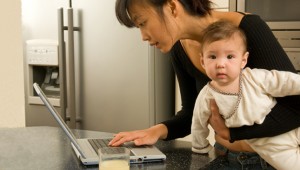 Unmarried working mothers will soon be offered 16 weeks of maternity leave, matching what is presently offered to married women.
This move was announced by the Minister for Social and Family Development Tan Chuan-Jin in his opening speech at the Committee for Supply Debate yesterday (12 April).
"Unwed mothers will benefit from government-paid maternity leave. We will equalise it," he said.
Because the government will have to amend legislation to make this possible, the changes will only come into effect from early next year, Tan added.
Under current employment regulations, unmarried women receive eight weeks of employer-paid maternity leave plus four weeks of either paid or unpaid leave depending on the employment contract.
Employees, whether married or unmarried, are only eligible for maternity leave if they have been working at a firm for a continuous period of at least three months and are covered by the Employment Act.
Firms are also within their rights to request at least one week's notice before an employee takes maternity leave.
It is an offence for a firm to dismiss an employee while on maternity leave, according to the Ministry of Manpower. Employees also cannot be asked to return to work during the first four weeks of their leave.
Related stories:
Budget debate highlights key HR weaknesses
Experts call for new incentives on flexible work, parental leave
Mandatory changes to paternity leave announced