The e2i has partnered with institutes including the National University of Singapore to extend its reach to students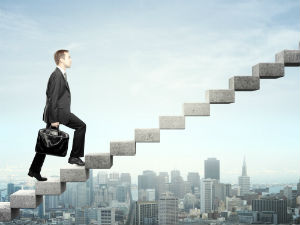 The NTUC's e2i (
Employment and Employability Institute
) has recently extended its reach to include students from tertiary institutes such as
Republic Polytechnic
,
Temasek Polytechnic
and the National University of Singapore, as well as working adults.
e2i helped over 81,000 workers better their skills and find jobs in 2015, with 9,400 being placed in jobs, and has helped more than 470,000 people since its beginnings in 2008.
On starting to work with the new schools, a statement on the NTUC's website said: "[The e2i has] signed a Memoranda of Understanding with these three schools to allow students to be exposed to various industries through workshops, learning journeys, networking opportunities and career fairs with prospective employers.
The aim of the project is to give the students a better understanding of different industries, so that they "can make informed choices for their career path."
Part of the e2i's mission is to "continuously boost workers' employability" by ensuring they are well-equipped with the necessary knowledge, skills and attitude – achieved through regular courses and booster programmes to 'upgrade' knowledge.
Gilbert Tan, CEO e2i said: "e2i is akin to a matchmaker for bridging employment and employability gaps. We match jobseekers to employers, employers to manpower solutions and ideas to funding. These result in making jobs more attractive and helping working people have better jobs and better lives."
Related stories:
Upskilling must become a 'way of life', PM Lee
Union movement eyes white-collar workers
NTUC outlines three-step for "future ready" PMEs