A MOM investigation has uncovered a conspiracy that authorities are calling one of the largest work permit scams Singapore has ever seen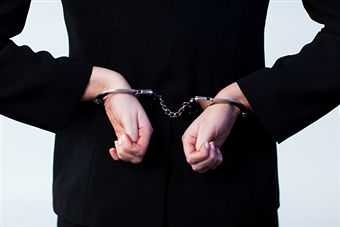 Filipino, Celeste Provido Apostol, was sentenced in the State Courts yesterday (7 January) for engaging in a plot to make false declarations in work pass applications.
Apostol was the brains behind a domestic work permit scam which is one of the largest ever to be investigated by the Ministry of Manpower (MOM).
On 20 January 2015, the accused was charged with 32 counts of false declaration offenses and an additional count of acting as an employment agency without a licence. This brought the total number of charges up to 33.
Apostol then pleaded guilty to 16 charges on 15 October 2015. The remaining 17 charges were taken into consideration for sentencing purposes. She was sentenced to 16 months in jail yesterday.
During the investigations, MOM discovered the accused created and led a scam to obtain work permits for foreign domestic workers (FDWs). These individuals had no intention of working in such a role and merely wanted to stay in Singapore.
While working with "recruiters", the accused sought out foreigners who needed work permits to validate their stay within Singapore as well as locals who were willing to act as "employers".
After each foreigner was matched with an "employer", Apostol submitted work pass applications using the details of those acting as "employers". These applications were made between June 2009 and March 2013.
The "employers" agreed to be part of the scheme for monetary gain as the foreigners would not be working for them.
The accused, working with the "recruiters", found a total of 27 "FDWs" and 21 "employers".
Apostol also collected between S$3,000 and S$4,000 from each foreign worker.
MOM found that these "FDWs" used the work permits to remain in Singapore as performing artists, freelance cleaners, manicurists, etc.
"This is a serious case of deceit, and a blatant disregard for the work pass framework. We will not tolerate fraud, and will take firm action against those who wilfully deceive the Ministry," Kevin Toeh, divisional director of MOM's Foreign Manpower Management Division, said in a statement.
The "FDWs" have also been sentenced in Court. Fines of between $3,000 and $10,000 plus a jail sentence of four weeks was imposed. The individuals will also be sent home and permanently banned from working in Singapore again.
MOM said it will deal with the "recruiters" and "employers" in a separate trial. If found guilty, the "employers" will be banned from hiring foreign workers again.
Those found to be providing false information to MOM will be charged under the Employment of Foreign Manpower Act (EFMA). This can come with a fine of up to $20,000 and/or a jail sentence of up to two years.
Related stories:
Former HR officer charged with foreign worker offences
Nightclub boss jailed for foreign labour offenses
Over 40 arrests in MOM raids