Malaysian Airlines leaders brace for the reaction from employees who will find out this week if they are to be re-employed or have their jobs terminated.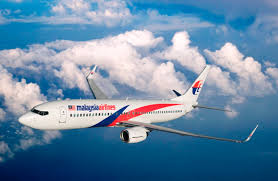 Leaders of Malaysia Airlines (MAS) will be preparing themselves for the reaction of the airlines' employees, who are tipped to receive either letters of re-employment or termination via courier by June 1.

Those with their employment terminated will be given an ex-gratia payment of a month's salary for every service year, according a memo issued to staff by the new chief executive of MAS, Christoph Mueller, on Tuesday.

For those with tenure more than 10 years, a payment is offered of 1.5 months of their basic salary for every service year, in accordance with a previously signed collective agreement.

However, senior management employees and contract workers will not be subject to the terms, the memo said.

Earlier this week, a union representing Malaysia Airlines (MAS) cabin crew demanded the airline justify the planned retrenchment of thousands of low-ranking employees whose salaries it said are below-average in the region.

The union's comments coincided with that of Kluang MP Liew Chin Tong's, who said that while retrenchments were not uncommon, the logistics of the rehiring of some employees was blatant manipulation of existing labour laws.

"MAS, and its owner Khazanah, is telling the whole country that the best way to sack workers is to shut down the current set-up without the necessary compensation via the conventional voluntary separation schemes," Liew said in a statement.

"If private companies were to follow MAS' example, it would result in major economic havoc with massive unemployment."

The restructuring comes after newly appointed chief executive Christoph Mueller, formerly of Aer Lingus, announced earlier this month that the 20,000-strong workforce would be slashed by 6000 staff, as earlier proposed.

Mueller said the airline is "suffering badly from a heavily damaged brand reputation" in key markets with many people avoiding the carrier because "they are frightened".

Last year, the airline posted a 305.7m ringgit (over SGD$113m) loss in the April-June quarter following the March 8 disappearance of flight MH370 with 239 passengers and crew aboard.

In July, 298 passengers and crew on board a Malaysia Airlines jetliner died when it was shot down over a war-torn eastern Ukraine.

In August last year, the company was removed from the Malaysian stock exchange and taken completely under the government's wing, before a takeover by the Government of Malaysia's strategic investment fund Khazanah Nasional Bhd in March.