Within Singapore's diverse workforce, are there really differences between how different cultures operate within the office?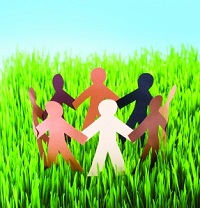 For foreigners joining senior positions in Singapore, the multicultural nature of Singaporean society and its three major races can present a bit of confusion. What can HR do to help newcomers connect equally well with Chinese, Indians and Malays within the office?
HRD
chatted with Loo Mei Yee, senior coach, and Kenneth Oh, marketing manager, at
Executive Coach International
about what HR should explain to foreigners about how these three cultures typically operate in the office.
Indian work culture
"Their working styles are very different," Loo said. "For example, Indians are very social based. So if you want to work with them, you need to socialise with them outside of work."
"You've got to show them a different side … not just your work side but other aspects of you as well," Oh added. "They will get to know you as a person and that's when they will work with you."
Chinese work culture
Foreigners with Chinese in their team will have to apply very clear instructions, said Loo. "They go by instruction sets."
"The Chinese are generally very to the point. You tell them, 'You have to do this by this date,' and they will deliver," Oh explained.
Malay work culture
To work with Malays, HR should advise foreign PMEs to build relationships with these team members and really speak their language in the workplace, said Loo.
"You need to build a relationship to understand what's really going on for them," said Oh. "There's more of a dialogue and an understanding with Malay colleagues than Chinese colleagues."
What to do
To make this multicultural environment easier for foreign senior staff when they arrive, Loo advises newcomers take a proactive approach.
"The first trick is just having lunch with everyone in the team itself," she said. "That is one social aspect that is totally acceptable with any culture working in Singapore."
"Singaporeans have one thing – if you ask to join their lunch group, normally they will not say no to you. They will bring you in and that's when you start to build relationships with them."
Secondly, Loo advised foreign staff to observe the needs and work methods for different cultures in the workplace so they can get to know them better.
Communication and conflict resolution skills are also very important, she added.
"They're good ways to learn how to integrate with a group. Because which group will not welcome a good listener plus a problem solver that works with the team?"
Related stories:
'Don't always make eye contact' – Common workplace errors for foreigners
"Shocked by two layers" – How can HR ease foreign PMEs into Singapore?
Foreign vs. local workers: Who is buoying up Singapore's economy?