Taking the first steps towards a complete transformation, a top automotive and aerospace firm has announced a major senior management reshuffle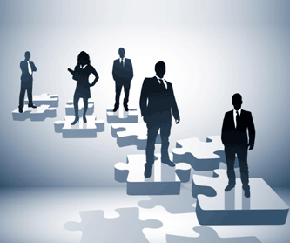 In an effort to simplify the organisation and reduce costs, Rolls Royce has announced it will shuffle numerous key executive positions.
The announcement is the first step in a
planned global restructuring program
which the company says will make it a more "resilient" business.
The present structure of the firm's two divisions – aerospace and land & sea – will end, effectively removing an entire layer of senior management.
Instead, Rolls Royce will be split into five businesses – civil aerospace, defence aerospace, marine, nuclear and power systems – with the presidents of each reporting directly to the chief executive, Warren East.
"The changes we are announcing today are the first important steps in driving operational excellence and returning Rolls-Royce to its long-term trend of profitable growth," East said in a statement.
Both the president of aerospace and president of land & sea have announced their retirement as a result of the restructuring. They will remain with Rolls Royce into 2016 to assist with the transition.
Civil large engines (CLE) and civil small and medium engines (CSME) will be merged together into a single business: civil aerospace. The current president of CLE will become president of civil aerospace after the transformation.
A new chief operating officer will also be appointed next year.
Further updates on the extent of the restructuring program, which may include whether this will affect global offices such as Singapore, will be announced in February 2016.
Related stories:
Senior job cuts on horizon for 'bloated' global engineering firm
Aggressive hiring shakes up the transport industry
World's largest container shipping company to cut 4,000 jobs