The Malaysian government is mulling an idea to stem to outflow of foreign worker salaries with a scheme which has consequences for all regional HRDs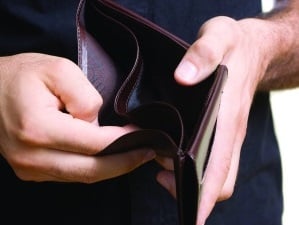 The Malaysian government is now considering limiting the amount of money foreign workers can send out of the country. If the idea is implemented, this will have a dramatic impact on regional HR directors managing local branches there.
The Chinese-language newspaper,
Sin Chew Daily
, quoted a source as saying foreign workers may be required to pay part of their monthly salaries directly into a fund established by the government.
Alternatively, wages may be deducted automatically and deposited into the fund in a manner similar to Singapore's Central Provident Fund (CPF).
The scheme is intended to limit the movement of Ringgit from the country, the source says.
"The government is aware that a large portion of the wages of foreign workers is sent back to their home countries, causing severe currency outflows that may affect Malaysia's economy, hence the scheme was devised."
"The government is still determining the sum or percentage of salary that foreign workers need to pay, and when (including special circumstances) the workers can make withdrawals from the fund."
The National Economic Council has already discussed the plan and the cabinet has agreed to it in principle. It is now up to the Ministry of Home Affairs to work out the details and methods of implementation.
Deputy Home Minister, Nur Jazlan Mohamed, told
Sin Chew Daily
that while he couldn't give any details of the scheme now, the ministry might make an announcement soon.
According to government figures, foreign workers remitted approximately RM23.07 billion (S$7.47 billion) out of Malaysia between January and September last year. This accounts for about 80% of foreign worker salaries earned.
Marco Low, human capital development consultant at Terrapinn, talked to
HRD
about the difficulties that regional HR directors have with the depreciating Ringgit – factors which could be potentially compounded by these new government policies.
"One of the challenges when Singapore companies open up their base in Malaysia is how much they are going to compensate the locals over there. HR policies have to be put in place in consideration of such things," he said.
"Foreign companies in Malaysia can afford to pay a lower salary because of the depreciation of the Ringgit. So then what is the affect to its people? Are they taking a pay cut? For staff working in Malaysia and being paid in Malaysian Ringgit, the purchasing power when they go overseas means it's going to be more expensive for them."
Related stories:
The falling Ringgit: What HRDs need to know
Workplace deaths and HR: how does Malaysia compare against Singapore?
Singapore odd nation out in Asian job market