A huge conflict is reportedly brewing between divided factions within Singapore Airlines Staff Union.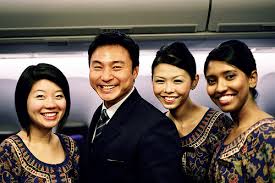 A turbulent 2014 has carried on into this year for
Singapore Airlines
' biggest union, with a huge conflict reportedly brewing.
Singapore Airlines Staff Union (Siasu) has until June to hold elections to replace the president of four years, 52-year-old Tony Sim – who resigned amid controversy last year.
The nearly 10,000-person strong union – which does not represent pilots, but does include engineers, technicians and general workers – has at least three teams planning a takeover, The Straits Times reported.
The two main contenders are groups led by cabin crew supervisors: the first, headed by the union's former vice-chairman of the cabin crew branch, Vernon Lim, 46; and the second, headed by former Siasu president, steward Alan Tan.
Lim led the initial breakaway faction in June last year citing his unhappiness with Sim, sparking the resignations of about half of the 20 elected leaders of the cabin crew arm under the union.
At the centre of the conflict was a difference in working and negotiation styles, the general secretary of Siasu's executive council Logannaathan said at the time.
Established in 1947, Siasu represents Singapore Airlines (SIA), SIA Engineering Company (SIAEC), SilkAir, SIA Cargo, Tradewinds Tours & Travels and Eagle Services Asia (ESA).
By edition time, a Siasu spokesperson could not be reached for comment.