One of Singapore's top banking institutions has matched the government-provided SkillsFuture credit, giving staff twice as much to spend on upskilling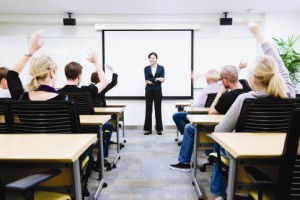 OCBC has announced it will provide a $500 top-up of SkillsFuture credit for around 800 employees. This will be in addition to the $500 already provided by the government.
The new cash injection will affect the bank's permanent non-executive staff (bank officers and clerical staff) and will be credited into their bank accounts along with their April salary.
Named OCBC FutureReady Credit, the additional cash top-up is part of the OCBC FutureReady Programme which was launched on Monday (28 March). Consisting of three components, the initiative will cost the bank around $500,000.
"We are cognisant of the fact that, for employees, technological advancements, digital innovations, changing consumer behaviour and the increasing number of regulations make it ever more challenging for them to stay current and employable," said Jason Ho, head of group HR at OCBC Bank.
"That is why we have always believed in empowering our employees – our colleagues – with skills for both their personal as well as professional development."
In addition to the extra credit for its non-executive staff, OCBC will allow around 5,000 employees from the bank and its subsidiaries to take time off to attend training during office hours.
A specially curated course catalogue has also been provided, containing 120 courses shortlisted from the 10,000 SkillsFuture programs currently available. In addition to programs within the catalogue, there are also over 900 OCBC courses already offered to staff.
"As Singapore is one of the top financial hubs in the region, it is crucial for the workforce in the financial sector to remain relevant, resilient and adaptable in order to stay ahead. We owe it to our colleagues to make them future-ready in the banking industry and the world at large," Ho said.
Finally, the bank will hold a three-day roadshow in May to familiarise employees with both SkillsFuture Credit and the OCBC Catalogue. While there, staff will be able to attend sample courses and sign up for programs from within the catalogue as well as other SkillsFuture courses offered.
Related stories:
New SkillsFuture initiative to fast track staff development
How one tech firm is beating its competitors to the best graduates
New scheme introduced to upskill mid-career workers