The former accounting manager embezzled the money through a cheque scam that lasted six and a half years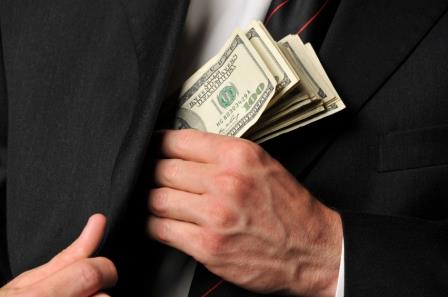 A former accounting manager of luxury goods firm Chopard has been jailed for 15 years after she siphoned SG$11.2m from her employer over a period of six and a half years.
Chew Siew Lang, 53, used erasable ink as part of an ongoing scam in which she misappropriated funds to herself by changing the payee name on cheques that she made from Chopard to its suppliers for bogus transactions,
Straits Times
reports.
Chew's employer was unaware that she was embezzling money until receiving a tip-off from the Commercial Affairs Department as part of an investigation, the report states.
The Geneva-based company, known for its jewellery and watches, sacked Chew in August 2012 and filed a civil suit against her two months later.
Chew, whose offences took place between January 2006 and August 2012, spent at least SG$2.1m of the funds on 4D lottery bets - she wrote 76 cheques of between SG$20,000 and SG$68,000 to a Singapore Pools retailer to gamble the money,
Straits Times
reports.
She pleaded guilty in the Singapore High Court to 56 charges last December – including six counts of criminal breach of trust, 30 counts of falsification of accounts and 20 counts of using the benefits of her criminal conduct.
Chew's lawyer argued in her defence that she has an impulse control disorder which turns her into a pathological gambler.
However, in the judgment Justice Woo noted that: "[I have to] take into account that you misappropriate a very huge sum for which only a small portion has been recovered."
The company has only managed to recover SG$197,000 of the stolen funds.
Related stories:
Worker arrested after drugging policeman's drink
PUB officer faces 700 charges of cheating after tricking colleagues
Fashion house fined $72,000 by MOM over false foreign employee declarations