Singapore HR directors should revise their annual wage budgets after the Government opted to implement recommendations by the National Wages Council from July.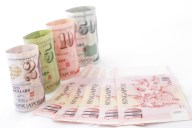 Companies could be in for an increased wage bill, with the Government accepting the recommendations of the National Wages Council (NWC) for 2015/6.
These recommendations include increasing wages by at least $60 for workers earning a basic monthly salary of up to $1,100 from 1 July this year.
"This makes it clear that there should be continued efforts to improve wage outcomes for low-wage workers," a release from the Ministry of Manpower (MOM) on Friday said.
MOM referred to the tight labour market, and said the Government endorsed the NWC's "focus on skills to ignite productivity growth and sustain wage increases".
In a report last month the
Monetary Authority of Singapore
attributed the city-state's tight labour market to "firm manpower demand, especially in the domestic-oriented services sectors, [and] runs up against increasingly binding labour supply constraints."
MAS anticipated wage growth would pick up this year, but it is unlikely to exceed the historical average of 3.7%.
Raising productivity is essential for wage growth to be sustainable and to enhance Singapore's economic competitiveness, MOM said in the statement.
Accordingly, the Government expressed its support of the NWC's recommendation that real wage increases should be in line with productivity growth over the long term, and that employers should share productivity gains fairly with workers and in a sustainable manner.
In another release, the NWC said it strongly urged firms to move towards productivity-driven growth rather than employment-driven growth.
"Firms will need to focus on the quality, not quantity, of the workforce as a key source of growth, productivity and competitiveness. This will allow for sustainable wage increases, and will help firms attract and retain workers."
MOM and NWC cited SkillsFuture as a measure to help Singaporeans develop to their full potential.
The MOM release stated that tripartite cooperation continued to be a key to Singapore's development.
"As we commemorate our 50th year of independence, the Government recognises the enormous contribution of workers and companies to Singapore."
The Government welcomed the calls by the
Singapore National Employers Federation
(SNEF) and
National Trades Union Congress
(NTUC) for employers to recognise the contributions of their employees to celebrate SG50, MOM said.
"As an employer, the Government will consider appropriate ways to recognise public officers' contributions towards nation building.
"The Government is confident that with our strong tripartite cooperation, all three parties will work together to adopt the 2015/2016 NWC guidelines, so that workers are rewarded for their contributions, while our companies remain resilient and competitive."