Research reveals disparity between expectations and realities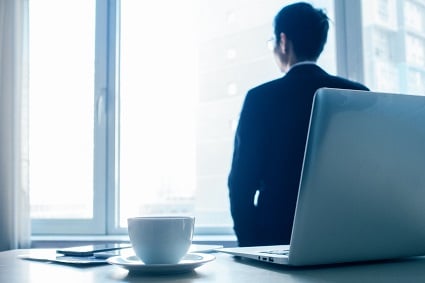 About 72% of HR professionals and business leaders around the world recognize leadership accountability as a "critical" business issue – but just 31% are satisfied by the level of accountability they see in leaders of their organization, according to a recent report by talent development and transition firm Lee Hecht Harrison. The gap was "fairly consistent across all global regions," said the firm.
Less than half (48%) of leaders are judged as accountable, and only 27% of respondents said there is a strong leadership culture in their organization. Results were gathered from a global online survey of 1,116 senior leadership and HR professionals across different sectors.
"Accountable leadership is a requirement for building an organization that can thrive and remain agile. It's never been more important than in these unprecedented times of change with countless disruptors at play like digital technologies, sweeping demographic changes and chronic political and economic uncertainty," said Vince Molinaro, global managing director, leadership transformation practice.
"Without accountability, people in leadership roles aren't stepping up in a meaningful way to help their organizations to succeed.
The report found differences leadership styles across different regions:
Asia
Leaders in Asia are "much more likely" to act in their organisation's best interests, minimize unhealthy politics, and display a high degree of clarity about external factors and trends, said the report. "Asian organizations are also more likely to implement practices that foster diversity and strive for strategic clarity among leaders."
Europe
Like their counterparts in Asia, leaders in Europe also display a high degree of clarity about external factors and trends. "European organizations tend to focus more on ensuring leaders are clear on the leadership expectations of the organization and sharing employee engagement data."
North America
Leaders in North America are much more likely to hold teams accountable for high standards of performance, the firm said. "North American organizations are more likely to ensure leaders understand what is important to customers, but less likely to strive for strategic clarity among leaders."
South America
Leaders in South America are likely to be more committed to the idea of "one company," and likely to tackle tough issues and make difficult decisions. "Organizations in South America are more likely to implement programs that build the capacity of leaders."
"It's crucial that organizations are instilling practices that build strong leadership accountability, in order for a culture to develop in which such behaviors flourish," said Molinario. "The highest performing companies in our study ensure that their leaders understand what matters to their customers and cascade the business strategy to create clarity of purpose amongst leaders."
Related stories:
Why leaders shouldn't make aggressive jokes
What do Singapore workers expect from their employers?