A Beijing court has awarded compensation to a pregnant employee who was dismissed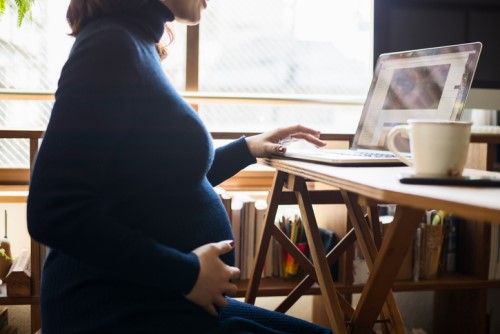 A Beijing woman has won a landmark discrimination case after she was dismissed by her employer because she was pregnant.
Identified only as Xiaowei, the employee was dismissed by China Railway Logistics alongside two other workers – one of whom was also pregnant while the other had recently given birth.
The Chaoyang District Arbitration Commission for Labour and Personnel Disputes in Beijing awarded Xiaowei US$1,500 as compensation in the case, which is the first class action to have been brought by a female employee who claimed wrongful dismissal.
The three women were employed by the CRL's data management and customer services department in August 2015.
In December 2016, they were asked to sign documents supposedly indicating their agreement to rank downgrades and salary cuts. CRL executives told them these changes would be applied across the board, but they discovered that other employees were in fact given a pay rise.
The women refused to sign the documents.
Later, the company deleted their work email accounts, invalidated their work passes and dumped their belongings outside the building – all in an attempt to force the women out.
In January 2017, they were formally dismissed, with CRL citing "long absence without proper causes".
The commission ruled Tuesday that the company should pay Xiaowei about 10,000 yuan (or US$1,500) in welfare subsidies. She is reportedly mulling demanding compensation for forced unemployment because she has not been able to find a job after being fired by CRL.
The cases of Xiaolin and Xiaoming are still under arbitration.
CRL is a service provider under the state-owned China Railway Corporation, the national railway operator.
Related stories:
Facebook exec weighs in on unconscious bias
Malaysia unveils plan to support working mothers