In a landmark case, a Singapore organisation has failed in its bid to prevent a rival business from recruiting its former employees en masse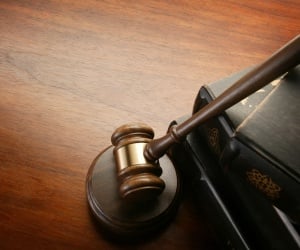 Jardine Lloyd Thompson (JLT) has been blocked in a legal bid to prevent its rival, Howden Insurance Brokers, from recruiting its former employees. This is believed to be the first case of its kind in Singapore.
As the plaintiff, JLT sought two interim court orders against six defendants in total: four former senior employees including the then CEO as well as the firms, Howden and Huntington.
JLT claimed that their former CEO, Goh Chye Huat, commenced discussions with Howden in April in a "calculated and coordinated conspiracy" with the resignation of 17 staff soon following. They alleged these employees were then approached by employment agency, Huntington Search Partners, in an attempt to recruit new talent to Howden.
Lawyers for JLT argued that recruited staff members were under breach of contract for non-solicitation and confidentiality and that they caused "irreparable losses" to the company.
Justice Choo Han Teck presided over the case, eventually judging that the court orders were not justified. "There is no allegation or evidence that [the senior employees] have tried to poach any clients from [JLT]," he said. "There does not seem to be sufficient evidence before me that suggests there has been any misuse of confidential information or serious breaches of confidentiality..."
Choo referred to a previous Hong Kong judgment which stated: "It is clear that mere recruitment of employees [does not] … necessarily promote or produce a competitive advantage… [Nor] is there anything wrong in a group of employees deciding in concert to depart their existing employer for pastures new".
This countered JLT's claim that Howden was able to "springboard" ahead of its competition due to its actions and the actions of the recruited employees.
"All employees are entitled to leave their employer subject to terms of notice in their employment contract," Choo said. "Howden is free to employ JLT employees who resign or have resigned to join Howden."
JLT met some minor success, however, with Choo barring employees recruited by Howden from disclosing confidential information belonging to JLT. He also forbade them from persuading other staff at JLT to make the same move.
Related stories:
Employee breaches fiduciary duties with competing business
Forfeiture-for-Competition clause in an employment contract: Can you use them?
Employment law changes: what you need to know