Expert says both genders need to work together to get more women in senior roles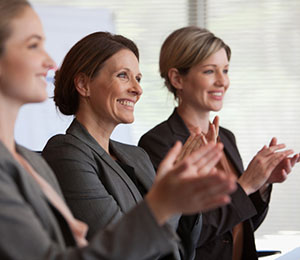 Diversity and inclusion are top priorities of most companies today but the sad reality is that there is still a lack of women holding key leadership positions.

Last year's survey by the Singapore Board of Directors found that more than half of respondents said they didn't have any female directors and a third had only one on the board. The biggest challenge, respondents said, was the seeming lack of qualified candidates.

"But this is a problem that will not be resolved by just women themselves," said Jennifer Martineau, senior vice president of research, evaluation, and societal advancement for the Center for Creative Leadership to HRD.

Martineau was recently in Singapore where she delivered a programme on women's leadership in collaboration with the American Chamber of Commerce in Singapore.

While the programme was tailored for an all-women's group, Martineau's biggest advice was for the women to go out and network, paying close attention to having both genders as part of it.

"The power of having a discussion in an all-women's group creates a sense of security and comfort. It enables women leaders to talk about issues and challenges they face in an organisation without fear of being judged," she said. "But they need to find a role model, someone they can look up to. Find sponsors, build your network. Have a dialog with a key person in your organisation, may they be male or female."

This 'HeforShe' strategy is great because it keeps the dialog going and makes all parties aware of the barriers that really face women in getting up the company hierarchy, she said.

The more people are talking about the issue, the faster actions can be done, she concluded.