Fighting off claims of doom, the Deputy Prime Minister has offered a more positive perspective on the current state of labour productivity in Singapore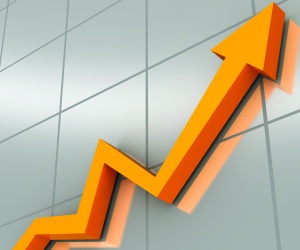 Singapore is on its way to boosting productivity growth and reaching a total of two or three per cent per year for the decade beginning in 2009, said Deputy Prime Minister Tharman Shanmugaratnam.
Tharman was speaking yesterday (29 October) at the launch of a new cash payment system at Cold Storage Supermarket.
"If you take us for the first five years, which is 2009 to 2014, we are well on track... In fact, we are at the upper end of the two to three per cent range," he said.
After being asked what would be done about this year's poor performance, Tharman refuted the idea that anything was wrong.
"We are getting endless repetition of the fact that productivity has not worked. Actually we are very much on track."
Tharman was possibly referring to a recent report by Nomura Global Markets Research which said the lack of success of Singapore's push for productivity could lead to further dampening of economic growth. The report predicted the current rate of 3.8% – which has already shrunk since 2010 – could decrease further to 2.1%.
The Nomura report said business was to blame for the failure of productivity to promote any upturn in growth.
"It seems to us that the failure of the restructuring drive to lift productivity growth has to do with implementation. The take-up of various schemes to help firms improve productivity has not been widespread," they wrote.
However, the Deputy Prime Minister denied current trends pointed to doom and gloom for Singapore.
"It would have been crazy to think that you'll get the same growth rate every year. It's not that way in any country, for any length of time. It jumps up and down and it's highly cyclical," he said. "[But] productivity today is significantly higher than when we started in 2009."
Between 2009 and 2014, labour productivity has grown at a compounded annual rate of 2.5%.
Most of this growth stems from an 11.6% rise in productivity in 2010 after the global financial crisis. Removing this spike, productivity growth was only 0.3% per annum between 2010 and 2014.
Related stories:
Singapore, it's time to slow down
Singapore can't even slow down a little bit, Manpower Minister
Sights set on innovation in Singapore's lean workforce