HR teams have been working to boost labour participation in several key demographics. How successful have these strategies been?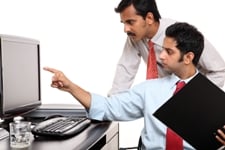 There are now more women and older workers in Singapore's workforce according to the latest figures from the Ministry of Manpower (MOM).
These trends come from the
2015 Comprehensive Labour Force Survey
which expands on
employment growth figures
supplied by MOM yesterday (1 December).
For female workers, the labour force participation rate (LBFR) has increased continually from 55.2% in 2009 to 60.4% in 2015 – which is an average growth rate of three per cent per year.
Amongst workers between 55 and 64, the rate increased from 56.3% to 69.5% from 2006 to 2015 while for those aged 65 and above, the participation rate rose from 25.3% to 42.2% in the same time period.
MOM attributed these trends to the increased availability of flexible work arrangements in local HR policies as well as the continued efforts by the government to promote the employment of older workers.
Lynn Pua, head of HR for Southeast Asia at Jardine OneSolution, is one HRD who has stepped forth with a number of flexi-work policies.
"We give our staff options to work from home or to have staggered working hours that meet their personal needs," she told
HRD
.
For the company's working mothers, it can be quite difficult to get to the childcare centre to pick their children up by 7pm, Pua said, especially with the nine to six working day and Singapore's peak hour traffic jams.
"We offer an eight to five work schedule so when they finish work at five, they have a good two hours to fetch their children on time."
This also helps boost productivity and efficiency, Pua said; "In the past when they didn't have this option, they would just rush off to fetch their children because that was their priority."
"But now they know the company has gone the extra mile to give them an option to work from eight until five, they actually try to finish their work by five."
Related stories:
MOM announces employment growth figures
What does 2016 hold for the HR job market?
Employment outlook positive but muted for quarter four