Lim Swee Say will take the helm of the Manpower Ministry after a long stint as a unionist.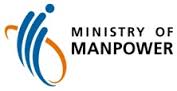 In a move that could be perceived as sitting on the fence, Singapore's incoming Manpower Minister has expressed loyalties to both workers and employers.
Lim Swee Say
gave his final May Day message on Monday as the outgoing
National Trades Union Congress
(NTUC) secretary-general – a position he has held for eight years.
In his speech, Lim explained the importance of syncing two initiatives which could be considered to have conflicting interests.
One the one hand is SkillsFuture – an intitiative to upskill workers. On the other hand there is JobsFuture – a scheme to spur the increase of jobs.
"If we move too slowly on JobsFuture, we will become uncompetitive, [and] then unemployment will go up because we won't have enough jobs. If we move too slowly on SkillsFuture, we will not have enough skills in our workforce to take on the jobs that are being created – we (will) have structural unemployment," he said in his speech.
It was this stance he also took earlier this month, posting on Facebook:
"I will continue to be pro-worker. And I also assure our management partners that I will be pro-business too.
"After all, the two are not necessary in conflict. They are the two sides of a same coin.
"Mutually reinforcing, we can continue our journey towards a healthier economy, a more progressive society and a better Singapore for all."
The most interesting aspect for employers will be to see how he maintains such a balancing act.
His career is coloured with time spent in what could be perceived as exploring two sides of the same coin.
From 1991 to 1993 he was the deputy managing director of the
Economic Development Board
, a government body created to spur business and investment in Singapore. He took over the helm from 1994 to 1996.
In 1996 he went from business investment to joining the labour movement, helping rank and file workers.
The following year he was appointed Deputy Secretary-General of the National Trades Union Congress (NTUC), where he stayed until 1999. It was during this time he also served on the business-focused committee on Singapore's Competitiveness (1997-8), chairing its subcommittee on Manpower Development.
In 2005 he then opted to serve the labour movement full-time, taking over the Secretary-General position in January 2007.
Earlier this month, Lim was
announced
as the new Manpower Minister, effective from 4 May.
In Monday's departing speech, Lim said he planned to use both his union experience and his links to the business community to turn the Ministry's programs into tripartite programs.
He also hailed tripartism, the co-operation of Government, unions and employers, as one of Singapore's key achievements.
He considered it at an important factor in the syncing of the SkillsFuture and JobsFuture initiatives.
He will pass on the baton of labour chief to Cabinet colleague
Chan Chun Sing
.