A small protest over employment agency fees in front of the Ministry of Manpower Services Centre was broken up by police yesterday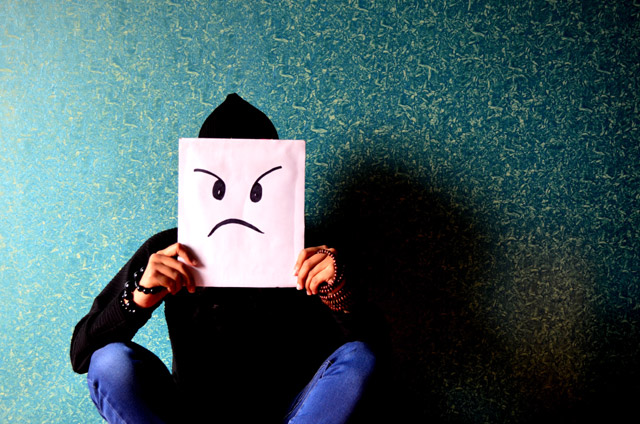 Two people were arrested yesterday for staging a protest outside the Ministry of Manpower (MOM) Services Centre on Bendemeer Road.
Around midday, a man and a woman were seen kneeling down in the middle of the road holding hand-written signs with Chinese characters on them.
A Ministry spokesperson said the woman, a work permit holder, had gone to the Services Centre with her husband and asked for assistance recovering fees she had allegedly paid to an overseas agent. She requested that her local employment agency return the money.
"Based on her representation, our officers explained our laws and regulations to her, which she refused to accept," said the spokesman. "Despite our efforts, she was not satisfied."
While it is unknown exactly how long the woman had worked for her employer, MOM only refunds agency fees to employees who have worked for a maximum of six months with a company. After this time period, the individual is expected to have earned enough to cover these fees on their own.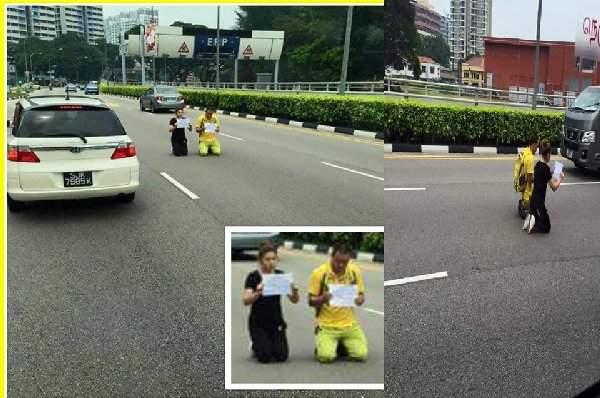 After their efforts within the Services Centre failed, the pair ran out into the middle of the road shouting in Chinese. The couple then knelt down on the tarmac with security guards from MOM trying to calm them down without much success. Passing motorists hooted at the pair, yelling at them to get off the road.
Officers from MOM diverted traffic around the protesters until police arrived and arrested them on the spot for committing a rash act. Investigations are ongoing.
Related stories:
'Sneaky' union protest irresponsible – academic
Protesters take to streets in SE Asia
How to settle employee disputes