A leading global law firm issued a warning to HR departments to get their KETs in order well before the 2016 deadline – so what exactly do you need to put in writing?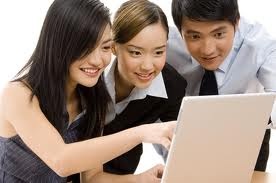 Employee 'trust' and clarity in employment disputes are just some of the reasons that companies should be putting their key employment terms in writing now, well ahead of an early 2016 compliance deadline.
The MOM,
National Trades Union Congress
and the
Singapore National Employers Federation
issued Tripartite Guidelines for the issuance of key employment terms (KETs) in writing in December.
They follow the August 2014 announcement of a mandatory obligation to provide employees with select written KETs by the first half of 2016.
However, a leading global law firm has argued that HR and management should not be waiting until 2016 to get their KET house in order.
"The guidelines aim to provide employees with certainty as to their employment terms," said Jones Day partner David Longstaff. "Businesses in Singapore should review their practices now to ensure compliance when the provision of key written terms becomes mandatory in early 2016," he said.
The tripartite guidelines likewise suggest that the implementation of agreed KETs with employees should be considered just 'good employment practice', which will benefit employers now as much as they will employees.
"It assures employees about their regular income as well the main benefits they enjoy by working in the company," the guidelines state.
"This will help develop trust between employers and their employees. At the same time, such documentation will facilitate the resolution of any employment-related disputes, should these arise."
Jones Day says KETs should be provided to an employee prior to his or her commencement date and not later than 14 days following the date on which the employee commences work with the company.
"As a matter of good practice, companies should also procure the employees' written acceptance of the key employment terms," Longstaff added.
KETs can be provided to employees in hard copy or electronically and should be in a language that the employee understands, according to the guidelines.
What key employment terms do you need to put in writing?
Identity of employer and employee
Job title and scope of employee's duties and responsibilities
Commencement date and term of employment
Work days and hours of work
Rest days
Information on salary
Fixed allowances and other salary-related benefits
Overtime rate and overtime payment period
Leave entitlements, including annual leave, medical leave, and statutory leave.
Medical benefits
Term of probation
Manner and mode of termination, including applicable notice period
Source: Jones Day, Ministry of Manpower