The bank has just about completed the 15,000 layoffs announced last year and plans on expanding its Singapore team in the future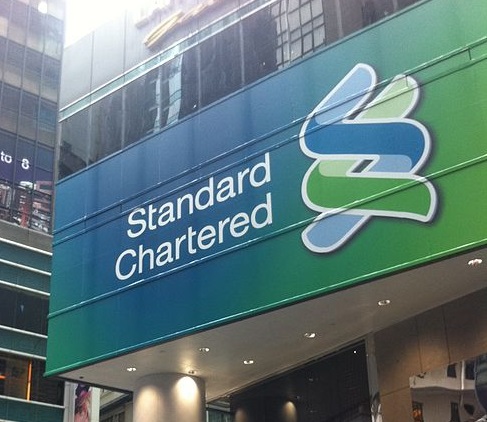 Job cuts announced by Standard Chartered headquarters in November last year have been almost completed, Singapore chief executive Judy Hsu told reporters on Friday (27 May).
Last year, a total of
15,000 layoffs were announced
by the bank's headquarters in reaction to a "disappointing" third quarter loss.
Speaking after the opening ceremony of the bank's new offices at Changi Business Park on Friday, Hsu said that the large majority of the layoffs had already been made with any future cuts due to occur through the bank's normal attrition rates.
"There's natural attrition and as we automate more of our processes, we see less of the low value-added manual work, and we will not be replacing that headcount," she said.
Standard Chartered currently employs over 7,000 workers here in Singapore and has plans to recruit more than 100 employees to the information technology and operations team at the Changi Business Park offices. This team presently has 1,700 members.
"We're actually expanding here to hire project managers, analysts to support our large investment in digital banking, compliance technology, as well as investments in the whole wealth management space," Hsu said.
Lim Swee Say
, Minister for Manpower, gave a speech at the ceremony and congratulated Standard Chartered on its strong Singaporean core.
The group's local arm,
Standard Chartered Bank
(Singapore), has hired around 1,400 local professional, manager, executive and technicians (PMETs), Lim said. Over 90% of these jobs have gone to locals while 7% went to foreign employment pass holders.
The regional and international arm, Standard Chartered Bank (Branch), employed more than 5,000 PMETs, Lim added. The percentage of foreign employees was much higher compared to the local arm – a fact due to the regional and global orientation of the firm's corporate functions.
"This is not unexpected," he said. "Even so, locals still account for a majority share, about two-thirds of the total PMET employment."
The regional and international arm actually employs more than 3,500 local PMETs, he added.
"Having the regional and international functions of a global player … located in Singapore is a big plus for us, both in the number and quality of jobs," Lim said.
"By having them in Singapore, in the case of Standard Chartered Bank, means a gain of more than 3,500 PMET jobs for our people, rather than a loss of 1,800 PMET jobs to Employment Pass holders."
Related stories:
15,000 jobs to be cut from second global bank
Standard Chartered to cut 1,000 senior staff
Job cut allegations target global finance firm