The Tokyo firm is giving additional annual leave to employees who abandon tobacco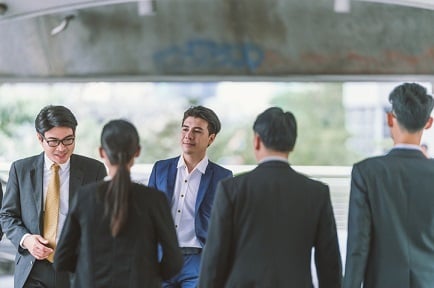 A Japanese employer has attracted worldwide attention after offering non-smoking employees an additional six days paid leave every year.
Marketing firm Piala Inc introduced the initiative after an employee voiced concerns that smokers were taking multiple cigarette breaks during the work day.
With the company's head office on the 29th floor of a Tokyo office block, anyone wanting a cigarette had to go to the basement level and trips would typically take around 15 minutes.
"One of our non-smoking staff put a message in the company suggestion box earlier in the year saying that smoking breaks were causing problems," said Hirotaka Matsushima, a spokesperson for the Tokyo-based company.
"Our CEO saw the comment and agreed, so we are giving non-smokers some extra time off to compensate," he added
Launched in September, around 30 of the firm's 120 employees have already taken advantage of the benefit, including CEO Takao Asuka.
"I hope to encourage employees to quit smoking through incentives rather than penalties or coercion," Asuka told Kyodo News.
It's an issue that's particularly pertinent to Japan, where cigarettes are significantly cheaper than other developed countries and remain subject to fairly light restrictions.
Related stories:
How can HR foster innovative thinking?
Firms expect drop in fulltime employees amid rise of "gig economy," survey says