Woman who gave away $410,000 Singaporean casino win now faces legal action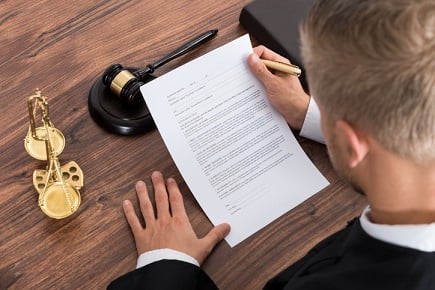 She gave away $410,000 in casino winnings to nearly 30 charities in 2011, but now she is being sued for contract breaches, defamation, and failure to fulfill her director role by the company she helped found.
Sixty-three- year-old Choo Hong Eng, also known as "Jackpot Auntie," is facing a $200,000 suit filed by Kwan Inn Vegetarian Cuisine where she is shareholder and director.
Last year, Choo sold 50-percent of Kwan Inn to food and beverage firm Jus Delish Group. The deal was that while she would be brand ambassador for Kwan Inn for $8,000 a month, she had to cease running the Kwan Inn (Geylang East) Vegetarian food stall she owned.
Kwan Inn's lawyers allege that the company discovered Choo had been ordering excess stocks which could not be accounted for. In fact she had put $25,786 on the stall's tab over 13 days.
She also allegedly ignored instructions to stop work for two days to allow for the annual stock taking.
While she had been sacked on April 19, she refused to vacate the stall or hand over all sales revenue to the company and continued to run the stall for her own benefit, according to court papers.
The firm claimed that it had lost $200,000 in estimated revenue from the stall for April and May.
But Choo said the documents she signed last year were different from the terms that were orally agreed on earlier.
The deal was supposed to let her run the Geylang stall without interference from the company, which was to bear the running costs.
She said she cannot read English, and claimed that the contents of the documents were not explained to her. She was also not allowed to seek legal advice.
She is contesting the claims by Kwan Inn and countersuing the company to account for all monies paid by her on the firm's behalf and pay any sums due to her. She is also asking the court to declare the documents signed last year as void.
Meanwhile, lawyers Timothy Tan and Magdalene Chew applied for a court injunction earlier this month to stop Madam Choo from entering the Geylang premises and to hand over all sales revenues since April 16. A High Court hearing on the injunction is due next month.
In October 2011, Marina Bay Sands Casino initially declined to pay Choo the $410,000 she won on its slot machines. MBS claimed the machine had been faulty and instead offered her a car worth $250,000.
The casino later relented, and Madam Choo gave all the money to nearly 30 charities, including the Singapore Buddhist Federation and the National Kidney Foundation.
Choo told The Straits Times that she would respect any decision the courts make. "I will leave all these matters of the law to the lawyers.
"Until then, I will still walk my own path, and my workers will carry on their work."
Related stories:
The value of 'skills-based volunteerism'
Public backlash after company sting on own staff