To get good big data, you need good little data, an APAC HR technology specialist tells HRD Singapore.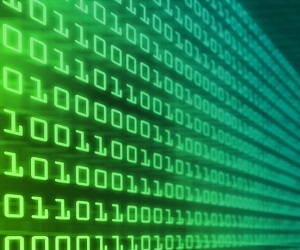 Big data is certainly one of HR's buzzwords of late.
And with dedicated careers born from it – such as data scientists – there is no doubt data-driven decision making has its place in big business.
Quantitative data is often sourced from HR information and payroll, including information about workplace demographics such as age and gender, salaries and benefits, employment tenure, and history of roles and experience.
But before HR takes a great leap and looks at the big data picture, it may pay to take a few steps back and check the little data first.
"I think there's an awful lot of money being spent by organisations talking up the use of big data," James Hewitt, the Asia Pacific HR technology sales leader at Towers Watson told HRD Singapore.
"A lot of organisations really aren't focused on their little data. Until they have quality little data, big data really is meaningless."
First, organisations need to look at their processes and they need to use tools which are then well-adopted by their business, such that their little data is accurate, he said.
"The old adage, certainly in technology, is bad data in, bad data out. If you are aggregating that up into big data, you're going to have big bad data."
The need for reliable data was highlighted recently in
Forbes magazine
.
And the Harvard Business Review went as far as saying that
most HR data is bad data
.
"If high paced and high growth describe your work environment, your ability to readily access and analyse data is not only essential to assessing the status quo, but it is critical to forecasting future needs,"
Forbes
writer Sylvia Vorhauser-Smith said.
"For workforce planning to hit the mark, companies must have access to robust quantitative and qualitative data."
Forbes listed tips for HR leaders to ensure their data is robust.
Make workforce planning and strategic business planning parallel processes
Ensure your leadership values data-driven decision-making and promotes a culture of objective transparency
Invest in a sophisticated data engine with analytical tools to generate meaningful workforce information
Combine internal, external, structured and social data to produce deep insights into talent availability and shortfalls
Hire HR specialists who are adept at data modelling, interpretation and forecasting