It has been suggested that caffeine could be preventing productivity in up to 90% of the workforce on a daily basis. Is it time to switch to decaf?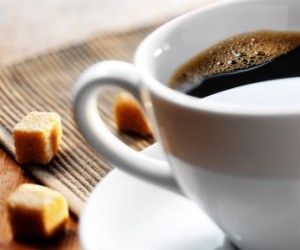 Many people claim an early morning mug of coffee makes them feel more alert and productive for the day ahead. But considering caffeine is one of the world's most popular psychoactive drug – around
90%
of North Americans drink coffee on a daily basis – how does this reliance affect us long-term?
In a
recent LinkedIn article
, Travis Bradberry, President at TalentSmart, claimed that cutting down on caffeine can help improve work performance.
Bradberry said that although people believe caffeine improves their performance, it is in fact merely a return to 'normal', which no longer feels normal because caffeine withdrawal reduces our potential.
"The only way to get back to normal is to drink caffeine, and when you do drink it, you feel like it's taking you to new heights," Bradberry wrote. "In reality, the caffeine is just taking your performance back to normal for a short period."
Drinking caffeinated products also triggers the release of adrenaline, putting us into a hyper-stimulated state – this leads to our emotions overrunning our behaviour, causing irritability and anxiety. Even worse, adrenaline in the body causes us to choose faster responses in favour of rational thinking.
Bradberry warned those wanted to cut down on caffeine to do so slowly, even suggesting that this should be done "under guidance of a qualified medical professional".
Research has shown that caffeine withdrawal can cause headache, fatigue, sleepiness and difficulty concentrating. Some people report feeling flu-like symptoms, depression, and anxiety after reducing intake by as little as one cup a day.
Here are five alternatives to coffee organicshift.org suggests trying:
1: Green tea - Coffee's green cousin has slightly lower levels of caffeine, but it's packed with catechins which have been scientifically proven to reduce body fat and cholesterol
.

2:
Wheatgrass Juice – It may taste a little funky (just throw it in with your protein shake), but wheatgrass juice floods your body with beneficial vitamins, minerals, antioxidants and enzymes, leaving you alert and refreshed in the morning.
3: Teeccino Caffeine-Free Herbal Coffee – This is a great option if you're more into the aesthetic and the taste of coffee than the jolt-factor. Teeccino is brewed the same as coffee, but features a host of natural herbs, grains, fruits and nuts in place of caffeine.
4: Yerba Mate – This is an antioxidant-packed herbal tea made from the leaves and stems of a South American rainforest tree. It doesn't taste like coffee, but it packs a much healthier punch.
5: Apples – Ok, I get it, this one is kind of cheating. The idea is to give you alternatives you can drink, right? Wrong, I never said that. Apples have natural sugars that will wake you up AND they're delicious.