HRD speaks to the chairman of Accenture and HR chief of Tabcorp about workforce gender diversity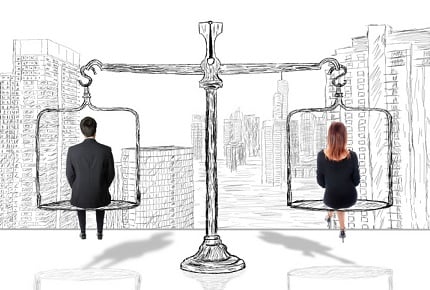 Culture is set from the top, so gender equality must be a strategic priority for the C-suite, according to Bob Easton, Accenture Australia & New Zealand chairman.
"It's critical that companies create a truly human environment where people can be successful both professionally and personally – where they can be who they are and feel they belong, every day," Easton said.
His comments come following new research from Accenture which has identified key workplace factors that create a culture of equality.
The research, published in the company's "Getting to Equal 2018" report, looks at the most effective actions that business leaders can take to accelerate advancement and help close the gender pay gap.
"We see this research as a powerful reminder that building a culture of respect for individuals is essential to achieving gender equality because people, not programs, are what make a company inclusive and diverse," said Easton.
The report grouped the core factors proven to influence advancement into three categories of bold leadership, comprehensive action and an empowering environment. The key findings in the three categories for Australia and New Zealand include:
Bold leadership: Women are more than twice as likely to be on the fast track in organisations where leadership teams are held accountable for improving gender diversity (75% compared to 36%).
Comprehensive action: Approximately three-quarters of employees work in organisations with a clear maternity policy in place and where women are encouraged to take leave. While fewer employees (50%) work in organisations where men are encouraged to take paternity leave.
An empowering environment: Among the factors linked to advancement are not asking employees to conform to a dress or appearance code, and giving employees the responsibility (50%) and freedom to be innovative and creative.
Accenture's research also found that in companies in Australia and New Zealand with clear diversity initiatives:
97% of employees are satisfied with their career progression
86% of employees aspire to get promoted
74% aspire to become senior leaders in their organisations
The research is based on a survey of more than 22,000 working men and women in 34 countries — including more than 700 across Australia and New Zealand — to measure their perception of factors that contribute to their workplace cultures.
The survey was supplemented with in-depth interviews and a detailed analysis of published data on a range of workforce issues.
HRD recently spoke with Merryl Dooley, chief people officer at Tabcorp who said that there is no silver bullet to improving female representation.
"It needs to be a very holistic approach. You have to have a CEO who is very committed because if the CEO is not supportive it's very difficult to get any traction," added Dooley.
"Our CEO David Attenborough is a very visible leader of the diversity and inclusion effort of Tabcorp.
"For us it has really been about a range of initiatives, including long-term sourcing of women into key operational roles, mentoring programs, leading practice policies around flexible working and parental leave arrangements that benefit both men and women."