CEOs, HRDs have different views on the impact AI will have on businesses in Asia, according to a new report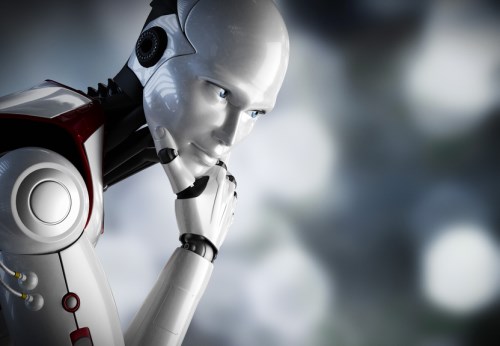 "Given the commonly held view that AI will be responsible for disintermediation of jobs at all levels, it is Asia's massive human capital dividend—the billions of constantly Internet-connected workers and consumers—that will propel AI development in the region farther and faster," stated the report by
MIT Technology Review
.
In their survey of over 60 Asia-based senior executives and HR directors, their report aimed to shed light on how far-reaching the use of AI is in businesses in the Asian region.
They found that while most C-suite level executives felt technological advances will have a positive impact on their organisations and will significantly increase the value and competitiveness of their firm, there are some scepticism amongst HR professionals.
Approximately 70% of HR executives surveyed said the use of AI will cause substantial job losses in the region over the next five years.
"The pace of work displacement in Asia will be at a much faster rate, because of the relatively higher percentage of low-skilled jobs in the labour force relative to more developed economies," claimed tech expert Tak Lo of Zeroth.AI.
This bleak view of the use of technology, he said in MIT's report, heightens anxieties of talent managers and could highly influence government policies as "Asian governments are particularly suspicious of the threat AI poses to their efforts to transform skills in the labour force".
"Governments should be more focused on ways to retrain displaced workers rather than defending existing jobs over disintermediation," he added, echoing a sentiment often expressed by Singapore's Ministry of Manpower.
Yet, despite the anxiety of job losses, a majority of HR professionals were excited about the possibility of expanding their roles.
More than 60% of those surveyed believe that the scope of the profession will include the management of both man and machine.
"Today, business is transforming at a lightning pace and technology is disrupting every industry; the archaic way of collecting and analysing only past data limits the value HR can bring to the business," said Lim Hwa Choo, head of human resources ASEAN at Cisco Systems to
HRD
.
She added that modern technology "not only allows HR to become more proactive and act swiftly on trends but also allows us to demonstrate our business acumen by providing strategic counsel from a talent and workforce perspective".
Lin Yuanqing, director of the Institute of Deep Learning at Baidu Research (Baidu IDL) agreed and said people tend to exaggerate the fear of robots stealing jobs and "decimating entire professions".
"Even the best robotic financial analyst is only going to prepare a report at 70% of the capability and insight of its human counterpart," he reportedly said.
"This is not scary. All our work lives will be complemented, for the better—we are not going to be replaced."
Related stories:
Are robots taking over your job?
Musk predicts need for a universal basic income
Four reasons why robots won't take the human out of HR