A recent survey has shed light on whether foreign workers are still flocking to Singapore and which occupations they are most likely to be employed in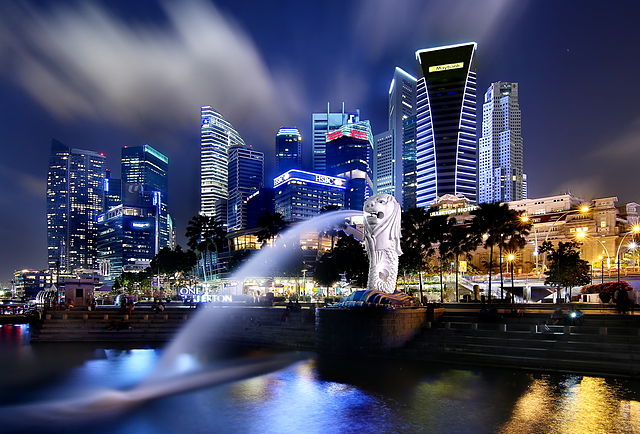 Singapore is the fourth most popular country for attracting overseas workers, according to a recent survey by LinkedIn.
After analysing profile changes that the site's 300 million members made in 2014, they were able to see where people were moving to and where they were moving from when switching employers.
The top five on the list, with percentages showing net inflow of LinkedIn members, are as follows:
UAE (1.89%)
Switzerland (0.90%)
Saudi Arabia (0.85%)
Singapore (0.47%)
Germany (0.44%)
At the bottom of the list, the five countries that lost the most members include:
India (-0.23%)
France (-0.20%)
Italy (-0.19%)
Spain (-0.18%)
United Kingdom (-0.12%)
For Singapore, the influx of workers actually dropped from 0.5% in a similar LinkedIn survey run last year. This could be as a result of the government's tighter foreign worker controls which have seen some HR teams having to attract and develop local employees rather than depending on migrants.
Recruitment of foreign workers in some sectors still seems to be thriving however. According to LinkedIn, the top occupations secured by migrants moving to Singapore are as follows:
Salespeople
Construction/civil engineers
Manufacturing/mechanical engineers
Project managers
Quality assurance/systems testers
Construction/maintenance tradespeople
The fact that most of the above occupations are related to construction backs up what the Minister for Manpower,
Lim Swee Say
, said in a recent televised interview. Highlighting the dependence of the Singaporean construction industry on foreign labour, there was one local worker for every seven migrant workers in the sector, he said. HR in this industry has fewer constraints although they still have to comply with the man-year requirements introduced in 2011.
It will be interesting to see if the results of next year's LinkedIn survey show whether the inflow of foreign workers has dropped even further – maybe even out of the Top Five – due to the government's intervention in migration.
Related stories:
Government releases new foreign worker growth figures
MOM investigates one sector "dominated" by foreign workers
MOM puts 38 "double weak" firms under scrutiny