With the heightened focus on work-life balance is it time to change the whole concept of the working week? One Japanese firm thinks so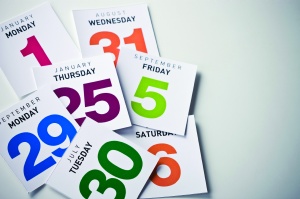 Monday to Friday 9am to 5pm; the 'standard' working week across many parts of the world. But is it time to change it in favour of fewer days with longer shifts?
Japanese retailer Fast Retailing Co. which operates the Uniqlo stores has announced that it is trialling a four-day working week from October. Around 10,000 of its employees will be given the option of working 10-hour shifts on four days, instead of 8 hours on five days. In line with usual retail work there will still be some weekend shift requirements.
The company has said that it wants staff to be able to spend more time looking after children and to be given more flexibility; in order to retain staff amid a labour shortage in some of the retailer's markets.
The Japan Times
reports that Fast Retailing will consider expanding the change to its full-time head office staff. Japanese companies introduced four-day weeks in 2011 due to power shortages but few have made the move permanent.
Working five days a week is a relatively recent change in western countries. Until around a hundred years ago it was common for employees to work six days a week with a rest day on the Sabbath. Now, almost all countries have a five-day week and around 8 hours a day.
A four day working week does bring benefits for both worker and employer. A survey undertaken by salary.com found that workers waste around 2 hours of each day making personal phone calls or online but would happily give up the behaviour in return for a reduced working week. Productivity increases as a result.
The Centre for Economic and Policy Research says that the environment would benefit from a shorter working week too; with the potential to cut carbon emissions by half. That assumes that the days a business operates is reduced rather than just adjusting shifts.
Shorter working weeks have also been shown to boost employee wellbeing.
Operationally it may not be possible for some businesses to adapt to a shorter working week. For retailers like Uniqlo it may work better; if stores are open for 10 hours anyway it makes sense. For office staff it may require some more creative thinking but could still work for innovative businesses.
Related stories:
Leaders catching on to four-day work weeks
Japanese government unveils plan to reduce work-related suicide
Flex time: are your employees afraid to use it?