HRD looks beyond the statistics and stereotypes at some of the 'self limiting' mindsets that might be holding corporate women back in the boardroom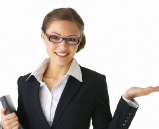 The
Ninth Singapore Board of Directors Survey
by the Singapore Institute of Directors reported the main challenge to increasing the number of women on Singaporean boards was the lack of "credible, suitable female candidates".
HRD
talked with two experts at the Center for Creative Leadership about the fact that there is more to this issue than meets the eye.
"When we look at the low number of female board directors in Singapore … a lack of credible and suitable female candidates is certainly not the only cause," Carolyn Chan, director of leadership solutions and co-chair of the Center for Creative Leadership Asia Women Initiatives & Network (AWIN), said.
"In fact, there are plenty of qualified female board director candidates – they just need to be found."
Sophia Zhao, research scientist at the Center for Creative Leadership, said that gender biases limit both men and women when it comes to achieving greater diversity.
"Women are expected to behave in a certain way and they are socially penalised when they seek power, negotiate, and are directive and aggressive. It is difficult for women to be both capable and likable..."
"The same gender biases also cause women's self-limiting thoughts. For example, women are less willing to network and put themselves out there as compared to men as they tend to associate networking negatively with ideas of playing politics, manipulation, and being inauthentic."
Corporate culture also plays a significant role in these decisions, Chan says; "In a predominantly male environment, women face a dilemma – are they being true and authentic to who they are? Or do they have to take on traits of men in order to become 'successful'?"
Change is required both in the personal mindset of potential women leaders and within the organisation itself, says Zhao. Women should be taught that networking is not something to be ashamed of; rather it is necessary for career advancement.
"Organisations can also create opportunities for women to network, exchange resources and provide support to one another," Zhao adds. "Connections to other senior leaders who are willing to sponsor them will also be helpful."
Related stories:
90% of firms ignore female board member possibilities
Are male-dominated workplaces bad for women's health?
More women needed on Singapore boards, says minister