British firms have taken to removing key data from job applications to combat unconscious bias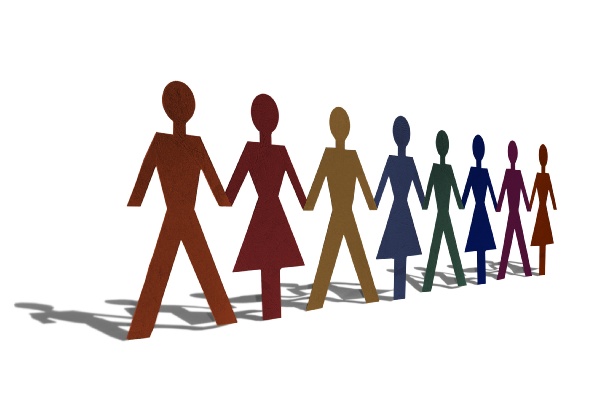 Past studies have shown that diversity in the workplace not only creates a highly engaged workforce, it also has a positive impact on the company's
financial performance
. Yet despite this, many organisations still struggle to cultivate a truly diverse workforce.
Perhaps organisations can take a cue from global professional services firm
EY
's (formerly Ernst & Young) recruitment policy – 'blind CVs'. In 2015, the company introduced the idea of removing all academic and education details from their trainee application process, adding that the move was designed to "reduce any unconscious bias in the selection process".
According to a report by
The Independent
, EY is the UK's biggest graduate recruiter and since they have introduced this policy, their recruitment rate from state schools went up by 10% while the number of applicants to their student programmes saw a 75% increase. They said that had they not introduced the 'blind CV policy', 18% of their 2016 recruits would have been ineligible to apply.
"It was the right thing to do for EY, to broaden our talent pool and the diversity of our workforce, and at the same time create more opportunities for young people. We hope we have inspired others to do the same; driving social change," said Maggie Stilwell, managing partner for talent for the UK and Ireland at EY.
'Name-blind' recruitment
Another form of blind recruitment that companies have undertaken is the "name-blind" recruitment in an effort to curb "significant discrimination" against minority groups in the workplace.
In a field experiment conducted by
Inside Out London
for BBC, researchers sent out two similar CVs but with two different names – one with an English name, 'Adam', and the other with a Muslim name, 'Mohamed' – to 100 jobs as a business manager in advertising sales. In the two and half months that they conducted their study, 'Adam' was offered three times more interviews than 'Mohamed'.
"There's a perception of Muslim employees being considered disloyal, considered to be political, their appearances sometimes are read as them being fundamentalist. And it's leading to a significant number of Muslim employees being discriminated against," said employment lawyer Nabila Mallick.
However, beginning this year, the British government is set to roll out its 'name-blind' application programme in universities and professional organisations across the country. The policy was first introduced by then Prime Minister David Cameron in 2015.
"It's clear it makes a difference to the numbers of people from minority groups, in particular for ethnic minorities, who get a chance of getting an interview. It's also a really easy thing to implement. There's no real reason to not be doing this," commented Jonny Gifford from Chartered Institute of Personnel and Development (CIPD).
Related stories:
Referrals may pose problems for diversity
Is a lack of men making HR one-dimensional?
Why HR has a reverse discrimination challenge