The pharmaceutical company says international experience is critical in creating a highly engaged workforce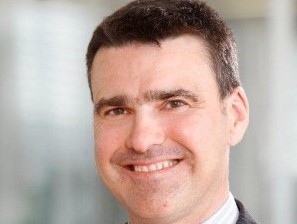 Much has been said about how an international assignment is a 'win-win' for both employers and the employee as it helps the former address talent shortages and the latter in their career development.

For global firm, Takeda Pharmaceuticals Inc., it is also a way for them to ensure that the employees do not lose sight of the company's patient-centric culture.

"We aim to respond to the high level of engagement and the pipeline of talent flowing through the organisation by offering our colleagues relevant development opportunities [such as] encouraging experiences in different countries through transfers, secondments or leadership roles in projects that cover many countries," said Gordon Cameron, vice president for Asia Pacific at Takeda.

"Keeping it true to our patient centric approach, in a recent program, select colleagues across our emerging markets business have been given an opportunity to partake in a five-day Global Health program onsite in Nairobi, Kenya. The end intent is to help these employees get a better understanding of issues that patients in the region face while also furthering employee engagement," he added.

Takeda was recently recognised by Top Employer Institute with a Top Employers Asia Pacific Certificate for their employee offerings in seven offices across the APAC region, namely, Australia, Korea, Malaysia, Philippines, Singapore, Taiwan, and Thailand.

Yet despite their global presence, Cameron said that company culture still adheres to its Japanese heritage of "integrity, honesty, fairness, and perseverance".

"We constantly strive to make decisions putting the patient at the centre of everything we do and we believe employees are motivated and see value in our patient-led long term approach," he said.

Learning and development
"Learning and development is in the DNA of Takeda's HR practices. It has become embedded in the way we work with programmes designed for all levels of seniority and functions," he noted, adding that each employee is guaranteed to have their own individual development plan.

"We believe by developing, motivating and inspiring our employees we can increase employee engagement levels and develop a strong pipeline of future leaders," he said.

A well-defined and well-executed leadership development plan is particularly critical in building a "more agile and innovative and better prepared" leader who is ready to take on a constantly evolving workforce, he added.