What qualities make an organisation one of the most sought after working environments on the planet?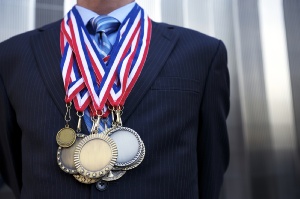 IT firm, Salesforce, has been named on LinkedIn's first ever Top Attractors list, coming second place amongst the most sought after workplaces on earth.
We sat down with Edweena Stratton, vice president of APAC employee success, to see what makes Salesforce so desirable to staff.
"Having a simple, consistent, clear vision is part of what makes Salesforce a great place to work. The other part is over 20,000 incredible, inspiring people who bring that vision to life every day around the world," she said.
The idea of family
The global culture is built around the Hawaiian concept of 'Ohana' which has been ingrained in the firm since its founding.
"Many years ago our CEO Marc Benioff discovered the concept of Ohana. In Hawaiian culture, Ohana represents the idea that families – blood-related, adopted, or intentional – are bound together, and that family members are responsible for one another."
These days, this concept is deeply rooted in the Salesforce culture, Stratton said, through a support system that extends from employees to partners, customers and members of the community.
"We work collaboratively, take care of one another, have fun together and relate to those around us on a fundamental, human level.
"We are each responsible for improving the world around us – whether that means helping a coworker, delighting a customer, creating an incredible new product, or supporting those in need."
This tight knit system then drives the company values – innovation, customer success, giving back, equality and teamwork. This culture is crucial to attraction and retention within the firm, she said, and is an important element in why Salesforce was listed as a Top Attractor.
The key to employee success
Of course, the HR function – referred to as 'employee success' in Salesforce – played a key role in achieving this.
"We are focused on creating a fantastic experience for our employees and an environment where people can do their best work of their career," she said.
For instance, the firm puts new hires through a comprehensive on-boarding program that includes a trip to the company's headquarters in San Francisco.
"Part of our local orientation process is a half day activity dedicated to volunteering with a non-profit in the local community. This can entail anything that helps the community, such as cleaning up a beach, feeding people at a shelter or packing food for distribution."
Employee feedback is also an essential part of how Salesforce operates, Stratton added.
"Importantly once we have received feedback, we listen, celebrate what we are doing well and focus on areas that need improving so we can continue to deliver an exceptional experience for our people."
Finally, talent management plays a vital part of Salesforce's employee success strategy, she said.
"We hire great people, invest in their development, provide opportunities for continual learning both within salesforce and the communities we serve and offer growth through promotion, role rotation and international assignments."
Related stories:
Who are the Asia-Pacific's top employers?
Revealed: Singapore's best companies to work for
Revealed: Asia's most attractive employers