A migrant worker who lost part of his finger in a workplace accident is seeking injury compensation from his employer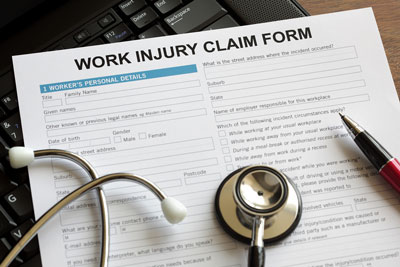 The case of a migrant worker in Singapore who was given only one day of medical leave after his finger was severed in an accident has highlighted the issue of errant medical practice and employer empathy, following judgement grounds released last week that indicated courts will come down hard on doctors mistreating workers in this way.

Indian migrant worker V. Anbazhaga, 57, was working at shipyards in September last year when falling metal debris crushed his right index finger, resulting in him losing the tip of the finger. A private hospital deemed Anbazhaga worthy of just one day of medical leave and three months of light duties.

However, light duties were not available and he was unable to work. Anbazhaga has now engaged a lawyer and is seeking injury compensation.

Anbazhaga's case may be helped in the wake of last week's grounds, which in a separate case suspended Raffles Hospital orthopaedic surgeon Wong Him Choon for six months.

Choon operated on the broken hand of migrant worker Fan Mao Bing in 2011, giving the patient just two days of medical leave and a month of light duties.

Judge of Appeal Andrew Phang wrote, "It should not be the case that a patient has to 'kneel and beg' (as the patient in fact did, according to Dr. Wong) for medical leave that he was in any case entitled to on proper clinical grounds."

The Humanitarian Organisation for Migration Economics (HOME), which filed the complaint against Dr. Wong in 2011, is now set to pursue complaints against four more orthopaedic surgeons.

According to former HOME executive director Jolovan Wham, employers do not need to report an incident to the Manpower Ministry if a worker receives a medical certificate for three days or less, or is hospitalised for less than 24 hours. Not reporting incidents can maintain an employer's safety record, and thus avoid higher insurance premiums.

The result is that employers lean on doctors, usually in private hospitals and clinics, to keep medical reports and recommendations within these limits, so says Eric Lee, outreach co-ordinator with migrant worker community clinic Healthserve.

"These doctors take instruction from the employers because they are the paymasters," he said.