Are you ready for the law changes that could see a rise in unionisation at executive level in your workplace?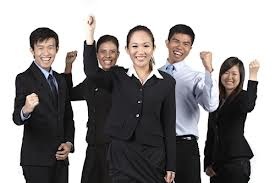 Companies should prepare themselves for unions seeking to represent executives when new legislation comes into force next month, an employment law specialist warns.
The Industrial Relations (Amendment) Bill – which amends the Industrial Relations Act – comes into force on 1 April.
The most important aspect of the law change is that trade unions will be able to represent executive employees on a collective basis, DLA Piper Singapore senior associate Katherine Chew said.
"Rank and file unions can now seek to represent executives collectively as a group in relation to collective bargaining – except for those with specific responsibilities – whereas previously unions were only able to represent executives individually for limited issues.
"Essentially, this broadens executives' access to the tripartite partnership [Ministry of Manpower, The
National Trades Union Congress
and The
Singapore National Employers Federation
] process."
The changes provide a platform for this group of employees to be better represented at the workplace, Chew said.
She urged employers to embrace the opportunity to put in place sound and effective labour management practices and suggested employers educate themselves on the amendments.
As a first step employers should review employment records to determine which categories of their executives can be represented by a union, she said.
Some categories of executive employees with specific responsibilities, such as senior management and in-house counsel, will continue to be excluded from the right to collective representation.
Chew told
HRD Singapore
the amendments were made in response to growing numbers of professionals, managers and executives (PMEs) "which now form approximately one-third of the workforce and which will continue to grow in the future".