The government agency will provide senior professionals with the experience and skills needed in regional and international business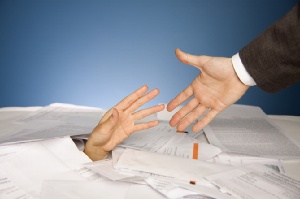 International Enterprise (IE) Singapore has said it will work with professionals, managers and executives (PMEs) in a push to create overseas opportunities and overcome regional labour challenges.
"PMEs are currently bogged down by the local roles they are undertaking. They are doing a lot of operational roles in Singapore itself," said Justin Goh, divisional direction of the agency's Global Manpower Division.
To rectify this, IE Singapore will help leaders identify ways in which they can take on a wider role and support their firm as it expands regionally or globally.
One action the agency will take is counselling firms on different labour strategies. It will also prepare PMEs for international careers through market attachments and customised overseas immersion programs.
Additionally, the agency will also hold overseas market workshops in partnership with the Singapore Business Federation (SBF) and the Singapore Chinese Chamber of Commerce and Industry (SCCCI). These workshops will train PMEs in conditions and networks specific to the local markets abroad.
Companies will receive up to 50% funding through the Global Company Partnership (GCP) grant to send staff on these initiatives.
To qualify, companies need to have a headquarters in Singapore, an annual sales turnover of at least $500,000 and a minimum paid-up capital of $50,000.
Finally, the agency offers international HR strategy development covering research and compliance on the relevant foreign country labour laws, in-market skill sets and compensation and benefits.
Between 2015 and 2016, IE Singapore expects to hand out 170 study awards valued at $5,000. These can be used by recipients to take up any of the agency's 17 approved international leadership programs including the Stanford-NUS Executive Programme in International Management.
So far, 525 middle and senior executives have benefitted from these programs with IE Singapore expecting to target a further 2,500 PMEs over the next five years.
Related stories:
Avoiding legal risks when sending staff abroad
Three crucial pay considerations for overseas assignments
Women smash stereotypes about relocation