Unilever Asia HR director explains why free ice-cream, an infinity pool and a hair salon help improve the workplace environment by encouraging young employees to have fun.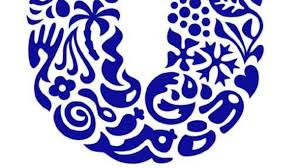 Fun and work are two words most people would not consider synonymous.
But at Unilever Asia, the concept of having fun at work is embraced, according to HR director Tricia Duran.
The office is complete with free Ben and Jerry's ice cream, Toni & Guy hair salon and infinity pool, which she described as "examples of a design meant for employees to thrive and have some fun".
It's not all frivolities and games Unilever Asia, however.
"At the same time [we allow] them to define their own agile working style to deliver business growth and reach their maximum potential.
"Ensuring we continue to be a future ready organization is important, so we value and encourage the contribution of the millennials as they introduce innovative solutions to our everyday work."
The company as has a focus around "doing good", she said.
"We have a vision to double our business whilst halving our environmental impact - This inspires us in the business to think differently."
And it's not just about environmentally friendly business practices.
"One of the manifestations is our office space which espouses green and agile working practices," Duran said.
Such initiatives could explain why Unilever rose frm 17th to 12th in the rankings of most attractive employers to Singapore engineering students.
In fact, the results of the latest
Universum Singapore Top 100 IDEAL Employers
student survey show the FMCG industry as a whole is steadily becoming more attractive in Singapore's young engineering talent, with all four of the the FMCG companies in the top 30 companies selected by engineering students making healthy strides in the rankings.
This included P&G, who rose from 13th to 10th, Unilever,
Nestle
, who rose from 33rd to 17th and Johnson and Johnson, who rose from 42nd to 25th.
Other key findings included the fact work-life balance is fast becoming the prerogative of young Singaporean talent, with over two thirds of university students listing it as their most important career goal upon graduation.
The study found 65.99% of students consider having a work-life balance as one of their priorities; including "having a career that is aligned with my personal interests".
Personal interest featured strongly throughout the research results, "allowing me to follow personal interests", which increased five places to seventh on the list. It includes work freedoms such as being able visit social media sites and take personal calls during working hours.
The next most desired career goal of Singaporean students was 'to be secure or stable in my job' at 56.13%, followed by 'to be dedicated to cause or to feel that I am serving the greater good' at 40.4%.
The young Singaporeans surveyed also deemed a friendly work environment, high future earnings, professional training and development and good references for a future careers as their most desired attributes when assessing employers.