The International Advisory Panel for Workplace Safety and Health highlighted the need for employers to drive WSH change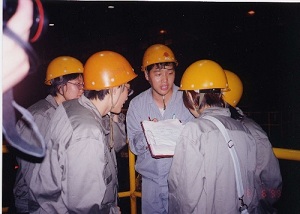 The International Advisory Panel (IAP) for Workplace Safety and Health (WSH) has made nine recommendations for improving workplace health and safety in support of the
WSH 2018 Plus
plan, which the government have accepted, the MOM said in a release.
The IAP stressed the need for senior management and board members to drive active change in WSH, and made recommendations for employers including recognising the learning opportunities and importance of minor injuries and near misses, and encouraging more industry-led initiatives to promote greater industry ownership.
Focusing on near-misses will help drive a "preventative WSH mindset", the IAP said in the release.
Minister for Manpower
Lim Swee Say
said the efforts towards a safer workplace culture must be collective, and that improving WSH is a "journey with no end".
He said: "We have come a long way in improving Singapore's WSH outcomes, but there will always be more that can be done.
"We need a workforce competent in managing WSH, at all levels, and a collective effort from everyone - Government, companies, employers and workers - to build a preventive WSH culture."
The IAP also recommended that Boards of Directors become champions of WSH and drive change, emphasising the need to elevate WSH competency beyond statutory requirements, as well as managing Singapore's unique WSH challenges in the face of an ageing workforce and large numbers of migrant workers.
IAP member and President of International Association of Labour Inspection (IALI), Kevin Myers, said that as "decision makers", senior management of large corporations can be influential in creating a strong safety and health culture within their organisation.
He said: "They can also use their commercial influence to shape the WSH culture of their sub-contractors and suppliers along the supply chain."
Minister of State for Manpower, Sam Tan, accepted the IAP recommendations on behalf of the government at the WSH Conference.
Related stories:
WSH: New plan for workplace safety
Workplace tragedies on the rise in Singapore
"All incidents are preventable": WSH Chairman