With an appetite for transformation, HR director Ilja Rijnen has long been an agent of change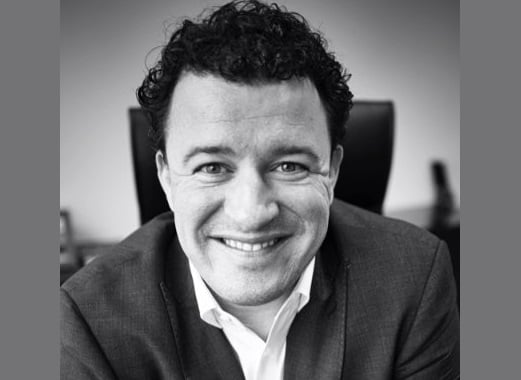 Edrington HR Director Ilja Rijnen outlines his HR journey which has taken him around the world.
1996: Finds a direction
During a year spent travelling through Australia, New Zealand and Asia, Ilja Rijnen's first day of a job as a kitchen hand provided him with a future direction when a manager scolded him so severely as a motivation tactic that he quit. In a roundabout way this incident prompted Rijnen to study psychology at Amsterdam University. "I'm always very curious about how people are motivated. I was triggered [by that incident] in thinking, 'What drives people in their ways of motivating others?'"
1998: Studies psychology
Back in his native Netherlands, Rijnen's degree studies were slowed down by the need to care for his mother. After she passed away, he was granted a government scholarship to finish his master's in psychology. The extra time and money allowed him to do additional internships in his field of choice and indirectly led to his first professional position. "It gave me quite a bit of experience that brought me to my first real job outside of university."
2005: Starts career with IKEA
In Rijnen's first professional position he was responsible for learning and development for IKEA's operations in the UK and parts of Western Europe. He joined the company just after its reorganisation. "They took a risk; they hired me in a mid-senior role. I had the background but not the experience. I learn best by doing, and I deliver what I promise."
2008: Moves to Diageo
Having hit a ceiling at IKEA, Rijnen was approached by drinks brand Diageo, which offered a change of gears with a global supply chain capability management position. The company was in the midst of a recasting of emphasis to become more customer-centric. This coincided with the GFC, which itself necessitated a change in model. "It was exciting times, amidst a lot of change."
2009: Take first HR position
Not finding his purpose on the supply chain management side, Rijnen was encouraged to apply for a broad HR role during one of the company's reorganisations, and despite his reservations he joined HR. "They gave me an option to go into HR, and I didn't want to; I thought HR was dull – I like the learning side, the transformation side and how HR can be used as a driver of business performance. I thought HR needed a shake-up; and they agreed."
2012: Snags roles in Jamaica and Miami
The year-long program Rijnen ran to help leaders identify their purpose was integral to attaining his first position outside Europe, when he was asked by a past trainee to join Red Stripe in Jamaica. At the same time he was offered the regional project for Diageo Latin America and the Caribbean, led from Miami.
2015: Joins Edrington
Having relocated to Singapore with Diageo, Rijnen was approached by Edrington, where he eventually took the role of regional HR director Asia-Pacific and India. Key to Rijnen's decision to join Edrington was the fact that the luxury alcohol maker – which was in the process of integrating its Asia-Pacific business – was owned by a charitable trust. "I'm proud that last year we gave £18.5m worldwide. The company has transformed in the last two years. They hired me to lead the Asia HR change agenda."