The struggle companies are facing in hiring mid-level and semi-skilled staff in the local market has been acknowledged with a new measure in the Budget.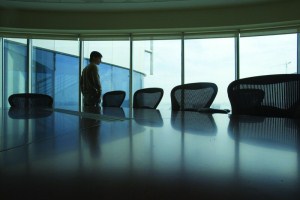 The Singaporean government has listened to business complaints about the tight labour market, with a conciliatory measure announced in the Budget yesterday.
Having previously planned a round of levy hikes for S-pass and Work Permit holders this year, the government has announced a deferral in every sector.
Deputy Prime Minister Tharman Shanmugaratnam said yesterday the "significant slowdown" in the economy gave the government time to adjust the pace of its tightening measures relating to the hiring of workers abroad.
He said this will give companies more time to adapt to the "new normal" of a permanently tight labour market, where it is difficult to find and hire Singaporean employees at the same time as foreign hiring is constrained.
However,
Tharman
made clear the government was delaying - not changing - its policy on tightening the intake of foreign talent.
"Let me affirm unequivocally that while we are adjusting the pace of our foreign worker measures, we are not changing direction,"
Tharman
said.
The Budget delivered the HR profession with a compelling vision for Singapore's workforce future, based on a highly skilled workforce and boosting innovation.
"We must reach our next frontier as an economy, with firms driven by innovation and higher incomes coming from deep skills and expertise in every job,"
Tharman
said in his Budget delivery speech.
The government announced measures designed to help develop workforce skills for the future and allow individuals to embrace lifelong skill development.
"We must become a meritocracy of skills, not a hierarchy of grades earned early in life,"
Tharman
said.
Singaporeans aged 25 and above will now have a SkillsFuture Credit Account for work-skills related courses, with an initial credit of S$500 to rise over time.
Mid-career Singaporeans aged 40 and above will be able to access higher education and training subsidies of at least 90% for Ministry of Education and Workforce Development Agency courses.
A new SkillsFuture Earn and Learn Programme will pair polytechnic and ITE graduates with employers for on-the-job training and mentorship, as well as provide funding support for both trainees and employers.
Meanwhile, the government plans to develop sectoral manpower plans through industry collaboration involving employers, trainers, unions and associations.
Skill mastery will also be encouraged with SkillsFuture Study Awards, SkillsFuture Fellowships and the SkillsFuture Leadership Development Initiative.
As part of other measures designed to help businesses manage their costs, the government announced that the Temporary Employment Credit - which offsets employers' CPF contributions - will be extended and enhanced.
Singapore's Wage Credit Scheme will also be extended through 2016 and 2017, as the government gradually winds back its Transition Support Package. The government will co-fund 20% of wage increases given to Singaporean workers earning a gross monthly wage of S$4,000 and below in the next two years.