The implications of a new bill passed last month must not be overlooked by companies and HR or they could be left facing hefty fines.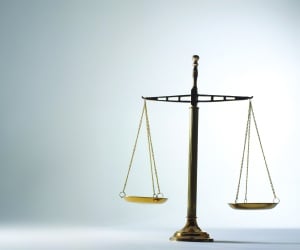 A leading lawyer has urged HR leaders stay on top of Singapore's MediShield changes, or risk being tripped up by this strand of the compliance 'web'.

The MediShield Life Scheme Bill was passed at the end of January, with the aim of providing universal healthcare to citizens and permanent residents.

However, Rajah & Tann partner Kala Anandarajah told HRD Singapore that employers were at risk of letting this – among other – obligations slip.

"Some of the changes introduced may not be on the radar of employers," Anandarajah said. "Most have been aware they are coming because of industry dialogue, but because of their nature, they are not necessarily on the radar and employers who may not realise all of the implications," she said.

Under the MediShield scheme Singaporean citizens and PRs, whether residing locally or abroad, will be required to pay regular premiums for health coverage, and will face potential sanctions if they fail to do so.

Anandarajah said while the scheme appears relatively simple on the surface, there are aspects that could confuse and end up catching employers out.

One is the reconciliation now required between the insurance benefits a company provides and MediShield's mandatory benefits. Employees who may have opted out of the older MediSave scheme are no longer able to do so under MediShield, and may find themselves with a 'duplicity' of coverage.

Anandarajah said employers would need to restructure their benefit schemes, so employees can enjoy portable benefits that ride on the coverage afforded by the new scheme, or provide additional MediSave contributions to help employees pay for premiums under the scheme or Integrated Shield Plan.

"That is probably something they [employers] require time to get their heads around, through discussions with insurers or other professional advisors. They need advice in terms of structure and what needs to be tweaked, or how that could penalize them from a funding perspective," Anandarajah said.

Employers could also take advantage of tax incentives given to businesses that provide options for portable medical benefits, potentially gaining tax deductions of 2% of their total employee remuneration.

"Potentially, this affords businesses an opportunity to defray operating costs arising from the provision of healthcare benefits whilst not compromising on the level of coverage provided to employees," she said.

HR and management also need to be aware they could end up footing the bill should an employee end up defaulting on their MediShield contributions. Similar to the Inland Revenue Service in the pursuit of unpaid income tax, the government will be able to pursue employers for unpaid premium.

"Employers should note that failure to comply would mean exposing themselves to being sued by the 'Recovery Body' under a specially endorsed writ of summons. In terms of one individual that amount may not be large, but it depends on the number of employees involved – the values could add up."

Anandarajah said employers should prepare internal protocols and procedures to deal with such situations to limit this potential liability.

Singapore's employment law landscape is now contained in several pieces of different legislation. These include the Employment Act, as well as the Central Provident Fund Act, the newly-minted MediShield legislation, the Industrial Relations Act and the Skills Development Levy Act.

Anandarajah says this expanding 'web' of compliance often left management and HR forgetting important and potentially expensive obligations.

"From time to time companies have completely forgotten about the Skills Development Fund, for example," Anandarajah said.

"The obligations imposed on employers are not all contained in employment legislation. The employment scene in Singapore is starting to get a little bit of a web. It used to be really simple, but the web is starting to get cluttered."

Anandarajah added that employers were required to increase their contribution to MediSave accounts by 1% from 1 January 2015.