A new study shows Singapore's candidate shortage supports strong salaries for HR.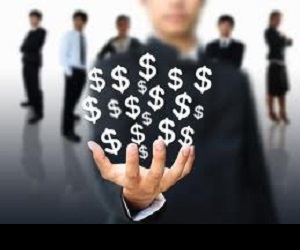 Singapore's candidate shortage in the HR space means salaries are likely to remain strong this year, a new study shows.
Salary expectations for Singapore HR professionals in this year's Asia
Hays
Salary Guide includes between $250,000 and $400,000 for regional HR directors with over 15 years' experience, between $150,000 and $185,000 for regional HR managers with over ten years' experience and between $50,000 and $60,000 for HR associates with over five years' experience.
Recruitment managers with over eight years' experience were expected to earn between $80,000 and $150,000, while regional L&D directors with over a decade's worth of experience were tipped to earn between $180,000 and $300,000.
Regional directors with over 12 years' experience are expected to earn between $180,000 and $300,000, HRIS managers with over eight years' experience between $120,000 and $140,000, while payroll managers with over eight years' experience are projected to earn between $80,000 and $150,000.
An increased demand is anticipated for both permanent and temporary/ contract HR talent thanks to a number of factors including the emergence of new regional hubs based in Singapore, as well as an increasing number of companies moving their headquarters there, the report said.
"HR professionals are in high demand to help employers meet the challenges posed by a broader candidate shortage.
"We believe employers will be open to paying a higher salary for the right person in the year ahead, but only once they have exhausted the search for a quality candidate at their original lower salary level," it said.
This approach is likely to lead in delays in hiring, and consequently employers could miss out on strong candidates.
Last year HR professionals were in high demand but by the year's end, learning & development and compensation & benefits specialists were at the top of the demand list, the report showed.
"Both specialists are seen as key to helping organizations develop employees while retaining them, especially high potential employees."
A gap between operational and strategic HR Generalists at the mid to senior level is a particular challenge for companies, resulting in drawn out recruitment campaigns.
"However, we note that the number of roles at the senior HR Generalist level, especially regional roles within MNCs, has become a little saturated in places," the report said.
Meanwhile, the temporary and contract market grew strongly in 2014 and Hays expected to see huge growth this year as employers hold off making decisions about permanent headcount, especially within the banking sector.
Other factors included the more positive regard employers and candidates have for the sector and a willingness by employers to pay benefits and bonuses to contingent staff.