With fewer companies hiring HR practitioners, what does this mean for those seeking to expand their own team or who wish to move on to a new firm?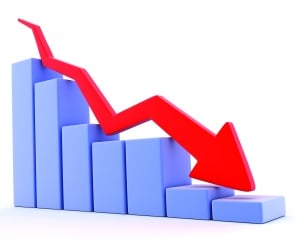 Looking at HR and admin roles in Singapore, online recruitment declined by 9% from April 2015 to April 2016, according to the Monster Employment Index (MEI).
The MEI tracks industry and occupation trends in online job posting activity within Singapore, Philippines and Malaysia each month.
Employers in Singapore are not in a hurry to hire and may even be trimming the workforce as revenue falls, said Sanjay Modi, managing director of Monster.com (India, Middle East, Southeast Asia and Hong Kong).
HR & admin was the second lowest occupation category in terms of year-over-year growth in the MEI.
"The results are a reflection of careful hiring across the board. The demand for HR professionals exists, but job postings of late are likely for the purpose of filling critical positions, that if left unattended, may affect daily business operations," Modi told
HRD
.
Limited resources may present difficulties to those wishing to expand their HR team, he added, especially for those without understanding of the key driving force behind any push for expansion.
Selective outsourcing could be an alternative to fill short-term gaps, he said.
"In essence, HR professionals today need to be agile in their roles – especially at a time where economic growth is slow – and be prepared to multitask on the job."
As for those seeking work in Singapore, the current trends presented certain benefits for those in the HR space, Modi said.
"Senior HR professionals have a greater advantage when it comes to changing jobs because of their expertise and in-depth of knowledge of the field. To an employer, this means reduced cost and time needed to train these professionals and to get them up to speed with business operations."
A good starting point for senior HR job seekers is to look to the top growth sectors in the MEI, he added. The top sectors are listed below with percentage year-over-year growth in parentheses:
Hospitality (8%)
Education (6%)
Engineering (4%)
Construction (4%)
Real estate (4%)
Government/Defence (4%)
"These are the industries experiencing growth at present, and are in need of additional manpower to keep operations in check and ensure the business is on track with its recruitment strategy."
Related stories:
Demand slumps for Singapore HR professionals
Demand for HR roles plummets across SE Asia
Singapore's significant jobs slump