A new study has found salaries are likely to increase in the IT profession. What are the most difficult tech positions HR should be aware of when recruiting and attracting staff?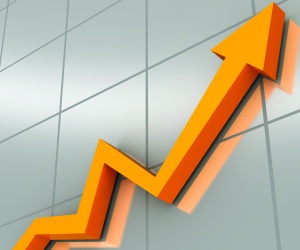 Average IT salaries have grown by 10–15% in Singapore over the last year according to the latest research from ZW HR Consulting.
These new figures come from the recruitment firm's
Singapore IT Salary Guide for 2015/16
which lists salary ranges for a number of IT professions from sales & technical support to leadership & management.
The report highlights the competitive nature of the IT industry in Singapore and urges employers to remain on top of the ever-changing salary fluctuations in order to attract the best talent from an increasingly tight job market.
"Against the backdrop of a talent scarcity across Singapore, experienced skilled professionals can expect to see salary hikes," says Yvonne Tang, director for IT practice at ZW HR Consulting.
"Technology drives so many aspects of a modern business – from sales growth to productivity improvements – [and] employers will need to consider increasing salaries to keep pace with inflation in order to retain their high-calibre workforce."
To attract and retain the best IT professionals, Singaporean companies will have to think beyond simply increasing remuneration, the report states. By taking into consideration work-life balance and employment engagement policies, they can keep themselves competitive.
Linda Teo
, the Singapore country manager for ManpowerGroup, paralleled this sentiment, saying there was more to attracting and retaining employees than financial rewards. "Employers need to encourage a learning culture among their employees and to get them to chart their own careers," she said.
The IT positions that are predicted to be in demand in 2015/16 are as follows. HR can expect some challenges when recruiting anyone within these fields:
Software developers
Mobile app developers
Database administrators
Cloud computing
Information/Cyber security
Network engineers
Helpdesk/Technical support
Project managers
Web designers/developers
Big data
Related stories:
Increase in Singapore's talent shortage "notable"
What are the toughest jobs to fill in Singapore?
S'pore lags in sourcing talent with technology