With talent shortages driving up demand for experienced professionals, how much should HR be earning and what can be done to help find staff?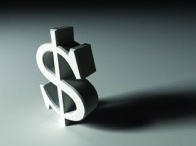 In Singapore, HR directors with over five years of experience are expected to earn anywhere between $10,000 and $25,000 per month, said recruitment firm Adecco.
The company's
Singapore Salary Guide 2016
lists the potential salary ranges for Singapore HR professionals with more than five years of experience as follows:
Salaries and bonuses in general have been relatively stable with only moderate increases in all sectors, Leila Richard, market intelligence analyst at Adecco, said.
However, HR has seemed to buck this trend experiencing higher salary expectations overall.
"Salaries of HR specialists went up compared to last year," she told
HRD
. "HR professionals benefited from the modest inflation rate, talent shortage and the growing need for compensation & benefits as well as learning & development specialists."
Although this is excellent news for HR practitioners looking for work, rising salaries and current market conditions are less positive for those trying to bolster their company's headcount.
"Singapore is a candidate-driven market. We have more jobs available than job seekers in the workforce and many companies are suffering from job vacancies," Richard said. "Companies must be inventive and give their employees the most attractive offer."
Related stories:
Demand slumps for Singapore HR professionals
What the best companies get right about salaries
How will demand affect your salary in HR?