Business management experts share five principles they say organisations should abide by in using data analytics in the hiring process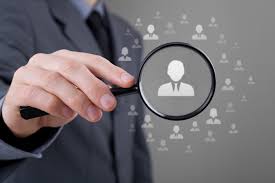 "Consider the simple fact that hiring is essentially a prediction problem [and] statistical algorithms are built for prediction problems," wrote Oren Danieli, Andrew Hillis and Michael Luca at Harvard Business Review.
They argued that when an HR practitioner looks through resumes, they are essentially 'predicting' which candidates would perform well at the job and those that won't.
"Algorithms have the potential to improve hiring and promotion decisions," they said.
With more and more organisations embracing the use of data analytics, the authors argued that the question is no longer whether or not to use algorithms for hiring. Instead, companies should be asking how to get the most of it.
They listed down five principles organisations should abide by in using statistical algorithms in the recruitment process.
'Pick the right performance metric'
"Algorithms are ruthless in pursuing the objective you give them – they will optimise for that, and nothing else," they said. Thus, companies need to be very clear on their definition of success. It could be a combination of characteristics, they said. They cited an example of hiring for a sales position where HR may want to look at balancing "the likelihood of turnover, projected close rate [with] their impact on relationships with clients".
'Collect the right variables'
To be effective, algorithms "require human intuition, experimentation, and iteration," they said. Decide which characteristics on an applicant's resume need to be measured i.e. college GPA, previous jobs held, interests outside of work and use that to help predict the performance metric that matter to the organisation.
'Gather many data points'
Once hired, keep tracking an employee's performance and use the data to help in future hiring. "The more data points you keep, the better the prediction will be," they said.
'Compare apples to apples'
"The right performance metric will need to adjust for the underlying difficulty of the task," they explained. Don't disregard the level of difficulty of different tasks assigned to different employees. Going back to the example of a salesperson, they said that "if the best salesperson took on the hardest clients, they might have the lowest closing rates."
'Anticipate incentives'
Some applicants or employees may be tempted to 'gamify' the metrics "by acting in ways that superficially increase the score, but do not accurately reflect their talent" to gain more incentives, the authors warned. "Anticipating this will allow you to create sufficiently broad metrics, and to take strategic behaviour into account," they said.
Related stories:
Attract, engage, retain a millennial workforce
Fashion giant reveals industry's HR secrets
Will robotics take over HR?