Our HRDs reveal what they look for in new HR tech systems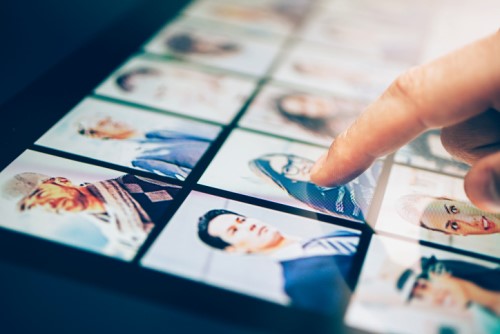 With the plethora of new Human Resources Information Systems on the market right now, it can seem like an impossible task to select the right one for you.
So, where exactly do you begin? Firstly, it's important assess the needs of your organization rather than just assuming you know what you're looking for. When you go about implementing new HR Tech, a lot of companies make the mistake of jumping three steps ahead and selecting a system because of the product demo or the charming salesperson.
Speaking to HRD on how to increase the success of new HR Tech, Jaya Dass, MD of Randstad Singapore, commented: "The success of HR technology depends on the reason why the company has the algorithms set up, how are they being set up for the users and to what end the user can benefit from them.
"Many companies tend to make the expensive mistake of falling in love with the solution first, instead of understanding the problem they are trying to solve.
"For example, people are starting to gain more understanding about how artificial intelligence (AI) works and the possibilities it can bring to the business."
There are several signs that it could be time for you to update your systems. Are you finding it increasingly difficult to track your employees' development? Would you like to spend more time on strategy rather than personnel? Are you struggling to store and clean your data?
As the role of HR evolves and shifts, we're seeing an increased focus on organizational development as practitioners take the helm with strategic vision. As such, the need for automation has spiralled, leading to a renewed focus on the next generation of internal systems.
We spoke to Gena Restivo, Vice President, Human Resources & Communications at AstraZeneca, who revealed what she looks for in an HRIS.
"I was in IT for a good part of my career, so I can actually look at this in two parts; IT and HR," she told us. "From an IT perspective, you need to ensure you're partnering with a partner who's constantly innovating and committed to agility. They need to be able to help your company pull products through that enable your strategic goals. Secondly, you need an HRIS system that's easy to integrate. It should plug into your organization in a way which allows the system to grow and evolve alongside your businesses in a seamlessly efficient manner.
"From an HR stand point, remember that both employers and employees need consumable information at their fingertips. One of the things I'd be looking at would be ease of use. It needs to be able to make complex information very simple and turn out reporting in an easy way. If you want management to use it, the HRIS needs to be intuitive. You don't need a complex system that requires a huge training manual to navigate."
Jane Watson, Head of People and Operations at Actionable, agrees that ease of use is important in an HRIS – however, she also cited flexibility as a key component.
"I want a system that allows me to shape it into my ideal," she explained. "One major area that myself and colleagues have been pushing lately is allowing workers to choose their own pro-nouns. A lot of systems simply aren't set up that way; however, some smaller vendors are recognizing the need for this and implementing it.
"Essentially, I think it depends on the purpose behind the implementation. With any technology, you need to assess what business problem you're trying to solve with the new system – this would then drive the selection criteria.
"Ease of use is incredibly important in HRIS – for both HR and the rest of the staff base. I think in the past we've gotten that wrong – sometimes we pick systems which are super easy for us to use but tricky for the management."