When sending your employees to countries with a Zika outbreak, what workplace safety and health policies should you have in place?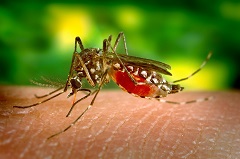 With the Zika virus spreading across the globe, sending employees overseas whether on short-term assignment or permanent relocation can come with additional risks.
HRD
spoke to Dayne Ho, partner at Shook Lin & Bok, about what HR can do to minimise the risks of legal action and protect employees if something goes wrong.
With employers required to provide a safe working environment under the Workplace Health and Safety (WSH) Act, Ho said the onus was on HR to implement the proper policies to keep staff healthy and safe while overseas.
"Examples of such policies might include training on health or safety precautions in the particular country, providing emergency contact numbers and ensuring there is health insurance in place for such employees," he said.
For companies that put sufficient policies and safeguards in place, the chances of an employee suing if infected while overseas are low.
"However, if a company has been negligent from that perspective, an employee may have some grounds to sue its employer for negligence," he added.
Insurance can go a long way in mitigating this risk as long as the policy takes care of all health-related issues if an employee falls ill.
"An employee can also seek compensation under the Work Injury Compensation Act (WICA) if they have been injured or contracted a disease as a result of work," Ho said. "This is true even if the accident happened while they were on an overseas assignment."
Employers are also liable for the cost of medical treatment received overseas, provided the worker becomes sick while working and required immediate treatment.
Ultimately, however, it is up to each company to review its own policies in light if its individual circumstances, Ho added.
"While there is no prescribed rule as to what is required, the legal expectation is that the policies put in place must be reasonable, considering the potential hazards that an employee might face."
Related stories:
Recent WICA changes could prove costly
Employers must cover foreign worker medical bills, says MOM
Why you need a new sick leave policy