Passive job seekers are rife in Singapore, one MD says – so how can HR directors go about pinching these passive candidates from right under the nose of their competitors?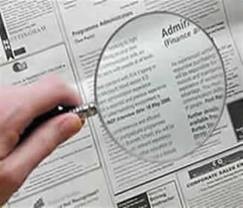 A tight labour market means passive job seekers are rife in Singapore, according to Sanjay Modi, the managing director of Monster.com (India, Middle East, Southeast Asia, and Hong Kong).

"These are people who aren't actively look for a new job, but would move if the right opportunity came along," he told HRD Singapore.

"Loyalty is harder to come by than ever, and retaining talent is something many industries still have to work incredibly hard at."

On the flip side, this is something Singapore HR directors can take advantage when it comes poaching passive executives from competitors.

If you can find them, that is.

Passive talent are less likely to have an online presence, or they may not be where you think or hope they would be, Modi said.

"A candidate may have their resume uploaded to a jobs board, but they fail to regularly update or change relevant details. We have found this to be true in the research we have done at Monster.com, meaning your ideal employee is out there, but you are not going to reach him easily."

As well as executive and senior management, niche talent was the hardest to find, particularly in the technology and design sector - ranging from IT specialists and engineers to user interface (UI) and user experience (UX) experts for brands and products across various sectors/ industries, Modi said.

There is technology to help HRDs find these people online, through means of scaling social media sites and industry-specific platforms. Or, you can do it yourself.

"This information is out there, it is publicly available, it's just not being utilised in the most efficient manner by hiring managers," Modi said.

Other key strategies in attracting that passive talent included strengthening employer branding.

"How candidates view, interact with and recommend you and your company is more important than ever right now."

Even if a passive job seeker working for your competitor turns down a role in your company, they are a potential connection to a new hire.

"Every interaction with a candidate is a possible connection to your perfect hire," Modi said.